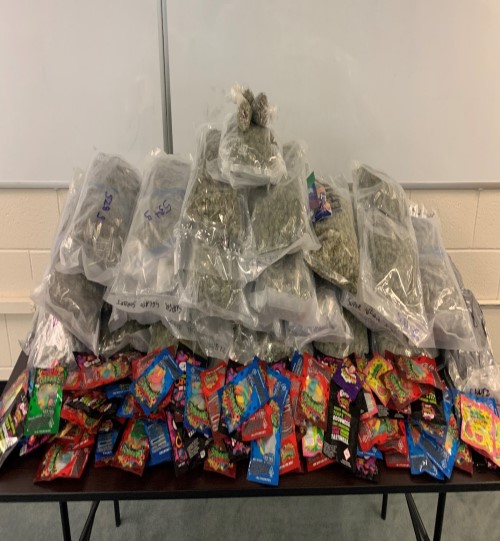 FROM STAFF REPORTS
Two New York men face drug trafficking charges after Iredell County Sheriff's Office deputies seized more than 36 pounds of marijuana after stopping a vehicle on Interstate 77.
Sheriff Darren Campbell announced the arrests of Christopher Bennett Mclenahan, 35, of Syracuse and Christopher Bennett Mclenahan, 35, of Cicero in a news release.
On Wednesday, June 2, deputies assigned to the ICSO Interstate Criminal Enforcement Team conducted a traffic stop on a Massachusetts registered 2021 Volkswagen Passat for a traffic violation at mile marker 54 on the southbound portion of I-77, Campbell said.
After stopping the vehicle, the deputies spoke with Mclenahan and Brice. While speaking with the two men, the deputies noticed inconsistencies in the information being provided by the two men, according to the news release.
K-9 Abby was brought to the scene and gave a positive indication to the odor of narcotics on the vehicle, Campbell said.
During a search of the vehicle, deputies located 16,374 grams (36 pounds) of hydroponic marijuana, along with approximately 4,218 grams (9.3 pounds) of THC edibles inside the vehicle, according to the news release.
Both Mclenahan and Brice where were arrested on scene without incident. They were transported to the Iredell County Detention Center, where each suspect was charged with felony trafficking marijuana by possession, felony trafficking marijuana by transportation and felony possession with intent to sell or deliver marijuana.
The two men appeared before Magistrate Chambers, who issued each suspect a $200,000 secured bond.