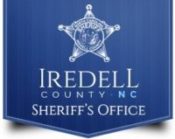 FROM STAFF REPORTS
Two individuals face two misdemeanor charges in connection with an incident in which a 2-year-old child suffered a gunshot wound over the weekend in Iredell County.
Iredell County Sheriff's Office deputies were dispatched to 2390 Old Wilkesboro Road on Sunday afternoon in reference to an accidental shooting of a child, Sheriff Darren Campbell said in a news release.
After deputies arrived at the scene, they located the victim and provided care until medical personnel arrived, Campbell said.
The child was treated at the scene and then transported to Brenner Children's Hospital in Winston-Salem for additional treatment. The child was listed in stable condition on Monday, Campbell said.
ICSO investigators and crime scene investigators arrived at the scene to conduct their investigation.
Erin Dreshon Vanderburg, 25, and Alyssa Marie Lyons, 19, were interviewed about the incident, Campbell said.
Crime scene investigators located a .380-caliber semi-automatic pistol, along with bullet fragments, in the bedroom of the home, according to the news release.
Investigators determined the child had gained access to the loaded pistol, which was lying on the bed, and discharged the weapon, resulting in a gunshot wound, Campbell said.
Based on the statements and physical evidence from the scene, investigators obtained warrants charging Vanderburg with misdemeanor failure to store firearms to protect a minor and misdemeanor child abuse, along with a warrant chargining Lyons with misdemeanor child abuse.
Vanderburg was arrested by ICSO deputies on Monday. He was taken to the Iredell County Detention Center, where Magistrate Nethken issued a $10,000 secured bond.
Lyons, the child's mother, has not been served with her warrant.