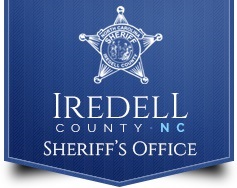 FROM STAFF REPORTS
A verified gang member faces numerous felony charges after he was stopped by an Iredell County Sheriff's Office deputy for a motor vehicle violation.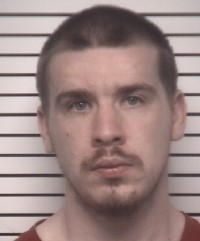 Sheriff Darren Campbell announced the arrest of Mickey Wayne Roseman Jr., 26, of Statesville in a news release.
Roseman was stopped by Deputy C.S. Little, who is assigned to the ICSO Aggressive Criminal Enforcement Team, at the intersection of West Garner Bagnal Boulevard near Newton Drive for a motor vehicle violation on Saturday, July 3.
While Little was speaking with Roseman about the violation and asking questions, Roseman was evasive with his answers about the car, Campbell said. The deputy then ran the vehicle's information through criminal information databases and learned the license plate and vehicle had been reported stolen.
The information showed the vehicle was stolen from Tri-County Motor Group in Davie County during a breaking and entering of the car dealership, according to the news release.
Roseman was arrested at the scene and transported to the Iredell County Detention Center, where he was charged with Felony Possession of a Stolen Motor Vehicle and Misdemeanor Possession of Stolen Property. Roseman appeared before Magistrate Hollar, who issued a $15,000 secured bond on those charges.
Deputy Little subsequently provided the Davie County Sheriff's Office with information about Roseman's arrest. On Monday, July 5, Davie County deputies obtained warrants for Roseman's arrest and charged him with Felony Break or Enter any Building with the Intent to Commit Felony Larceny, Felony Larceny of Motor Vehicle, Felony Larceny after Breaking or Entering, and Misdemeanor Injury to Real Property.
Roseman was served with these warrants while at the Iredell County Detention Center. He received an additional $30,000 secured bond on these charges.
According to the ICSO, the suspect's criminal history includes the following charges: three counts of Felony Breaking and or Entering, Felony Larceny of Motor Vehicle, Felony Larceny, Felony Indecent Liberties with Child, and two counts of Felony Assault Inflicting Physical Injury to Detention Employee.
Roseman was released from prison on June 26, according to the news release. He is on parole for Felony Larceny and Felony Indecent Liberties with a Child.
Roseman is also a verified member of the Folks Nation Gang by the N.C. Department of Adult Corrections.