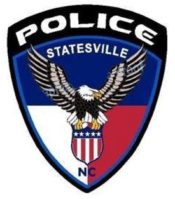 FROM STAFF REPORTS
The Statesville Police Department is investigating a shooting that occurred in the parking lot of the Shell station located at 1502 East Broad Street on Sunday evening.
When officers arrived on the scene about 9:20 p.m., they found Statesville resident David Warren Jr. suffering from several gunshot wounds, according to an SPD news release.
Warren, 28, was transported to a trauma center. The SPD did not provide an update on his condition.
After interviewing witnesses and other involved parties, SPD investigators determined that a woman identified by police as Sheena Leannetta Chambers, 35, of Clayton assaulted Warren, who then assaulted her.
At that point, a man identified as David Elijah Boyce, 26, of Statesville shot Warren several times and fled the scene. K-9 units were brought in to search for the suspect.
The shooting was the result of a family dispute, police said.
The SPD said that the case is being actively investigated and warrants are pending.