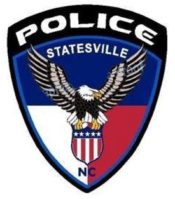 FROM STAFF REPORTS
Two more teens have been arrested and charged with murder in connection with the shooting death of Ah'Miyahh Howell and assault with a deadly weapon in the wounding of her cousin Tariq Lowery.
The Statesville Police Department announced the arrests of two 17-year-old suspects in a news release on Saturday. Their identities were withheld because they are juveniles.
The news came one day after Police Chief David Addison announced the arrests of three other suspects.
Another suspect, 19-year-old Statesville resident Donnell Ellison, has not been apprehended. Anyone with information on his whereabouts is asked to call 911 immediately. Ellison is considered armed and dangerous, police said.
Ah'Miyahh and Tariq were struck by bullets while playing in the yard of a home off Wilson Lee Boulevard on June 28.
Wanted