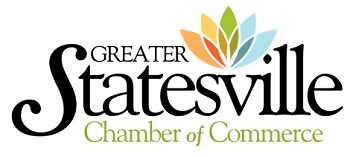 Special to Iredell Free News
The Greater Statesville Chamber of Commerce and Iredell-Statesville Schools are pleased to announce the 2021-2022 Youth Leadership Iredell class.
Youth Leadership Iredell is a program for juniors in I-SS high schools. The program provides an opportunity for students from diverse backgrounds who exhibit leadership potential and have risen as leaders within their school and extra-curricular setting. Students experience opportunities for personal growth and increased awareness of their community and county.
Over 300 invitations were sent to rising juniors this summer who were in the top 25 percent in their schools. After a competitive essay and interview process, 45 students were selected to participate in Youth Leadership Iredell's 2021-2022 class. Schools that participate are North Iredell High School, South Iredell High School, Statesville High School, West Iredell High School, ASEC, and Crossroads Early College.
Youth Leadership Iredell (2021-2022)
♦ ASEC: Gracie Jordan, Peyton Wood, Zaria Harrell
♦ Crossroads: Natalie McLean, Eli Abbott, Haley Murdock, Joshua Hager, Benjamin Cowen, Yajat Govardhan
♦ North Iredell: Emily Ashley, Elliegh Williams, Mayson Galliher, Graycie Bennett, Trinity Webb, Sydney Templeton, Alleigh Johnson, Tilley Collins, Beckham Tharpe, Walker Adkins
♦ Statesville High: Jamyiah Logan, Abigail Hager, Juelz Martinez, Tehannah Morrison, Layla Overcash, Kory Smith Jr., Samuel Buckner, Derrick Huynh, Steven Hamby
♦ South Iredell: Jackson Benoit, Alana Driver, Ansleigh Layne, Emily Monaghan, Ranni Yavanamanda, Jadyn Dixon, Leyla Herrera, Sreyan Regunath, Rylyn Reynolds, Shaiyan St. Brice, Owen Christian, Emilia Klanduch, Ela Peck, Khushi Patel
♦ West Iredell: Jamyla Jones, Kennedy Gaulding, Ethan Rockette
"Youth Leadership Iredell is a great opportunity to make new friends from different schools and learn how to work together," said Emelia Klanduch, a student from South Iredell High.
During the eight-month program, the students meet each month to explore the inner workings of the region's government, educational system, economic development, service organizations, regional issues, leisure and culture, health services, and public safety. Students have the opportunity to learn about and practice skills critical to working with volunteers and groups in the community.
"We want to introduce these students to current leaders and show them that there are many different pathways to leadership within a community. We're investing in them with hopes they'll grow in their abilities and become leaders here or wherever they might live," said Chamber President & CEO Shannon Viera.
The students are encouraged to write an essay called This I Believe. This I Believe, Inc., was founded in 2004 as an independent, not-for-profit organization that engages youth and adults from all walks of life in writing, sharing, and discussing brief essays about the core values that guide their daily lives. The completed essays will be due in January and shared with the community in February.
The first class day took place September 29 with a full day retreat at the Iredell County Parks and Recreation Outdoor Education Center located at Jennings Park.
West Iredell High student Jamyla Jones quoted T. Arigo to explain how she felt about the retreat: "The hardest thing to do is leaving your comfort zone. But you have to let go of the life you are familiar with and take the risk to live the life you dream about."
Youth Leadership Iredell would like to thank our anonymous sponsor for their years of supporting this program. The program is still seeking class day sponsors, contact the Chamber for details.