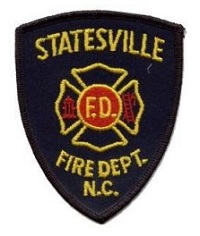 Special to Iredell Free News
Community organizations, businesses and Statesville residents are invited to participate in a special survey that focuses on the needs and expectations of the Statesville Fire Department.
The survey is available online at www.statesvillenc.net/fire and allows individuals to prioritize SFD programs.
"Information from the survey will be used by the SFD to evaluate current programs and future priorities. That's why it's important to understand what the community expects of its fire and emergency services," explained Deputy Chief Glenn Kurfees.
"With this knowledge, internal emphasis may need to be changed or bolstered to fulfill the community needs. In certain areas, education on the level of service that is already available may be all that is needed," he added.
Citizens have through the first of the year to complete the survey.