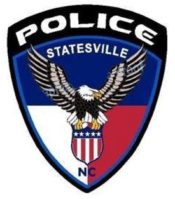 BY DEBBIE PAGE
debbiepage.iredellfreenews@gmail.com
The Statesville Police Department is holding a free week of summer camp from July 19 to July 23 at the Bentley Community Center Center, located at 324 Wilmington Avenue.
The camp, which runs from 8 a.m. to 3 p.m. each day, is limited to 40 participants ages 6 to 12 years.
Turkessia Brown-Evans, SPD community resource director for South Statesville, said community partners will present programs each day.
In addition to fun activities, participants will have an opportunity to learn some new skills. Campers will develop their social skills and peer relations, learn about anti-bullying strategies, and get tips about bike and internet safety.
A farmer's market planting activity and visits from SPD Chief David Addison and other officers are also planned. Friday "Fun Day" will cap off the week with a host of enjoyable activities.
Iredell-Statesville Schools will provide breakfast and lunch for attendees.
Those interested can drop by the Bentley Community Center for paper applications or contact Turkessia Brown-Evans at SPD (tbrownevans@statesvillenc.net or (704) 437-3388) to get one via email.