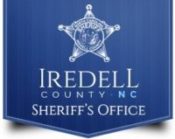 FROM STAFF REPORTS
A Cleveland man has been charged with sexually assaulting a child 15 years of younger following an investigation by the Iredell County Sheriff's Office.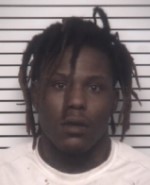 Cashon Tyron Tucker, 20, was arrested on February 21 on six felony charges and one misdemeanor, according to Sheriff Darren Campbell. A magistrate ordered Tucker held without bond in the Iredell County Detention Center.
On February 13 ICSO detectives and crime scene investigators responded to a location in eastern Iredell County after receiving a report in regards to a sexual assault of a minor, the sheriff said in a news release.
The investigation was assigned to Detective Sergeant Katie Campbell of the ICSO Special Victims Unit.
During the course of the investigation, the victim was interviewed at the Dove House Children's Advocacy Center, where she identified Tucker as the suspect in this case, according to the news release.
The victim told investigators that Tucker threatened to harm her if she told anyone and also displayed a firearm, which the victim believed he would use to carry out the threats he made, the sheriff said.
Tucker had also taken the victim's phone and refused to return it, according to the news release.
Based on evidence collected and witness statements, Sergeant Campbell obtained warrants charging Tucker with five counts of felony statutory rape of a child less than 15 years old or younger by an adult, felony statutory sex offense, and misdemeanor larceny.
The warrants were assigned to the Iredell County Sheriff's Office Warrant Squad. Tucker was arrested without incident on February 20 after being located at a on Brown Summit Avenue in Statesville.