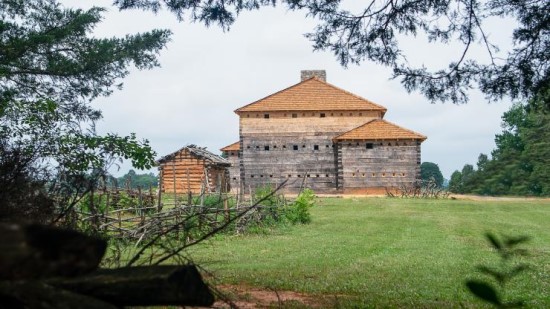 Special to Iredell Free News
Fort Dobbs State Historical Site will provide a virtual tour and programs intended to give participants some insight into soldiers' lives during the French and Indian War on February 27.
Participants may sample subjects during the day, or make a day of it, from 10 a.m. to 8:30 p.m.
Fort Dobbs in Statesville is the state's only historic site about the French and Indian War, also known as the Seven Years War, that spanned five continents from 1754 to 1763.
Videos about a battle, musket firing, and the difference in Cherokee warriors, Provincial soldiers and militiamen, even how soldiers ate, are among the options. Join at https://www.facebook.com/FortDobbs.
The day's schedule:
10 a.m. — Welcome and explanation of the day's events
10:30 a.m. — Virtual tour of the fort
11 a.m. — Video about the battle
Noon — Video on feeding the soldiers
1 p.m. — Video of musket firing demonstration
2 p.m. Video about the swivel gun
3 p.m. — A Different Mode of War: Comparison of Cherokee warrior, Provincial soldier and militiaman
4 p.m. — Video on Cherokee culture
5 p.m. — Taking Shelter in Fort Dobbs: Civilians of Fourth Creek
8 p.m. The Provincial perspective of the battle
8:30 p.m. — The Cherokee perspective of the battle
LEARN MORE
For additional information please call (704) 873-5882. Fort Dobbs is a replica of the fort completed in 1756. It is located at 438 Fort Dobbs Road, Statesville, and open Tuesday-Saturday for timed tours of the fort for an age-based fee of $1 or $2. It is part of the Division of State Historic Sites within the N.C. Department of Natural and Cultural Resources.