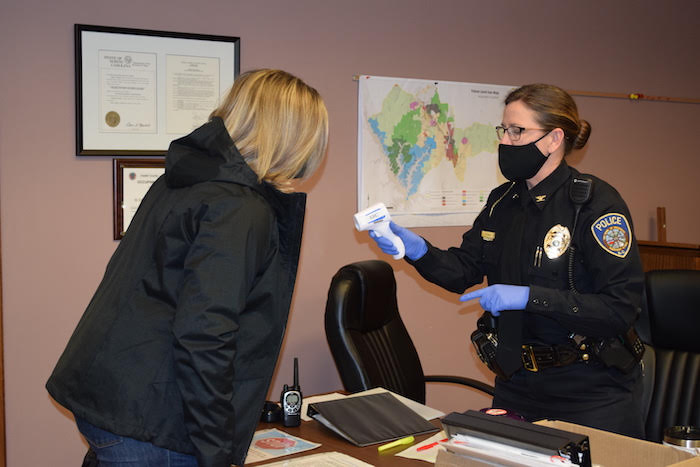 BY DEBBIE PAGE
debbiepage.iredellfreenews@gmail.com
Despite a few cancellations because of bad weather, the Town of Troutman's Red Cross Blood Drive exceeded its goal of 18 units by collecting 30 pints of blood with the help of last-minute walk-ins recruited from Facebook to fill the empty slots.
Police Chief Tina Fleming, who organized the event with Parks and Recreation Coordinator Emily Watson, was thrilled with the turnout on a gray, cold day. "People braved the cold temperatures and came out, and it's run really smoothly," she said.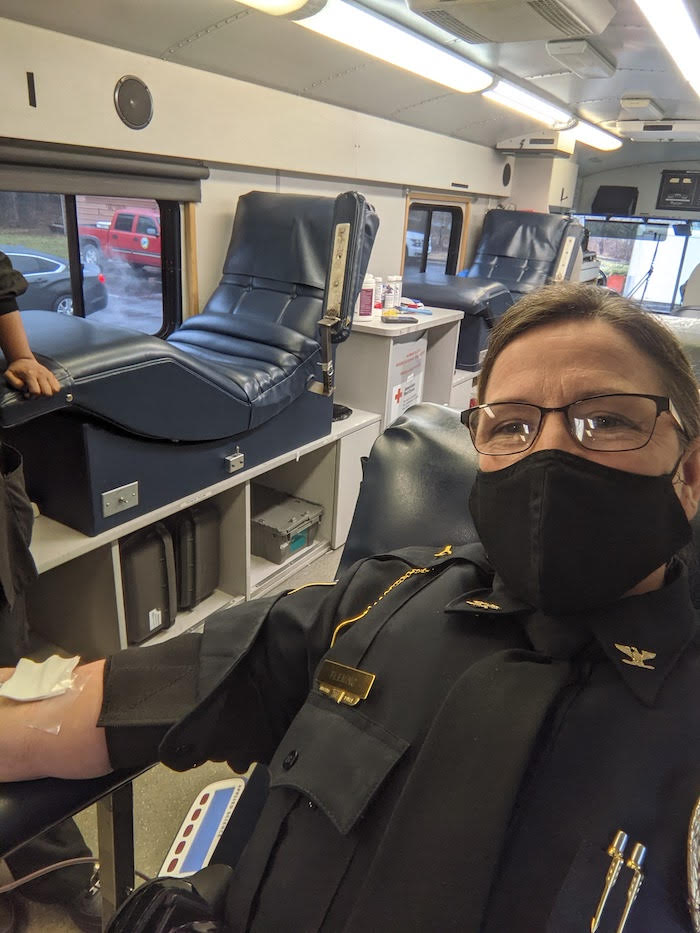 People give blood for a variety of reasons.
Steven Stewart came for his own health as well as to help others others since giving blood helps control his high hemoglobin numbers. The Lowe's Corporate employee came up from Mooresville to participate in the drive.
Beth Cifelli-Merner honored her 95-year-old uncle, who recently died of COVID-19, and a friend who is still recovering from complications three months after contracting the virus, with her blood donation.
Fleming has always given blood, and she thought scheduling a blood drive in honor of Valentine's Day was a perfect match. "Since with COVID, we've not been able to have a whole lot of community events, and this is something we could control and not violate any executive orders as far as mass gatherings."
"We're also doing something good not only for the people who will receive the donations but the people who give the donations, as well as the satisfaction you get from doing good things for other people."
Fleming was pleased to learn that the blood products will also help people suffering with the coronavirus. Individuals who have had the COVID-19 vaccine can also give blood.
"This has been such a great success that I'm already talking to them about hosting another one in the very near future" either for National Law Enforcement Month in May or World Blood Donor Day on June 14, the chief said.
"I'd like to make this something we do on a regular basis so that we can give back to our community. The Red Cross does such amazing things," added Fleming.