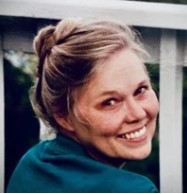 Lucinda "Cindy" Mott Heavlin, 76, passed away peacefully on Wednesday, February 17, 2021, at her home in Mooresville, N.C. Mrs. Heavlin also lived in Boone, N.C., for many years.
She retired from the Rowan Salisbury School System after years of working as a speech pathologist. She enjoyed researching and following the stock market daily, visiting with her grandchildren and traveling to races with Kenny.
She was preceded in death by her parents, Robert L. and Edna May Mott; and brothers, George Mott and Robert L. Mott Jr.
She is survived by her husband of 51 years, Kenneth Lee Heavlin; her three daughters, Leigh Miller and husband Stacey, Lorie Cone and husband Brian, and Jeanne Davis-Strode and husband Taylor; her grandchildren, Gracie Cone, Owen Cone, Lizzie Miller, Holden Davis, Dylan Davis, and Hayden Davis-Strode. She is also survived by her sister, Sally Gellatly of Texas, and many nieces and nephews.
In lieu of flowers, memorials can be made to the TS Alliance in honor of her grandson, Owen, at https://www.tsalliance.org/
During these uncertain times, a private family service will be held at a later date.
Cavin-Cook Funeral Home & Crematory, Mooresville, is serving the Heavlin family. Condolences may be made to the family at www.cavin-cook.com.