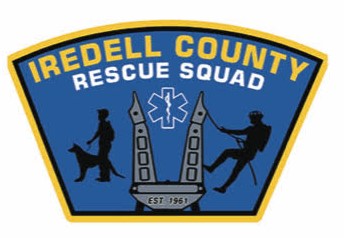 United Way of Iredell County Partner Agency Spotlight: Iredell County Rescue Squad & Fire Inc.
ADDRESS: 1902 Wilkesboro Highway, Statesville, NC 28625
PHONE: 704-872-8192
EMAIL ADDRESS: info@iredellrescue.org
WEBSITE: www.iredellrescue.org
Chief: Todd Lenderman
Board Chair: Tina Lenderman
Number of Employees: Combination 45 volunteers and paid staff
Description of Services Provided: Rescue and Medical Response covering aproximately 225 square miles. Rescue, Land Search, High / Low Angle Rescue, Structure Fire Response, Medical First Responders, Ambulance Providers and back-up to Iredell County EMS.
Number of clients served in last year: About 6,000 calls
What is the best way for someone to contact your agency to access services? Call the base on Highway 115 or visit the website to download an application or send email.
Describe role that volunteers play in your agency: Volunteers play a critical role in the agency's performance in providing the manpower on call response and working the incidents. Nearly 75 percent of department roster is comprised of community volunteers, both male and female, with numerous social and ethnic backgrounds, training & North Carolina certification levels.
What is the best way for someone to get involved with your agency: Submit an application.
Budget for Current Fiscal Year: About $650,000
United Way Funding for Current Fiscal Year: About $9,000