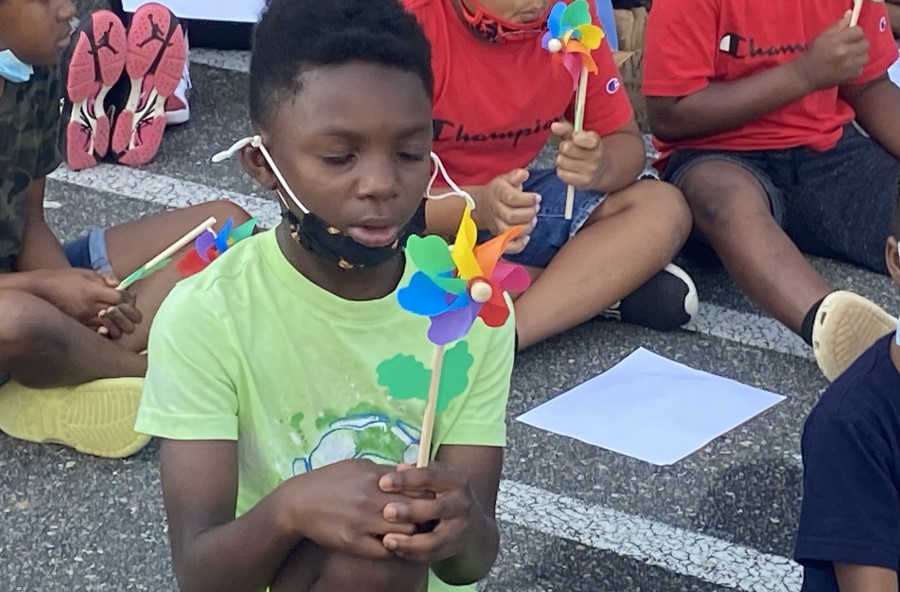 Memorial ceremony honors memory of 8-year-old Ah'Miyahh Howell
Special to Iredell Free News
More than 150 voices came together on Friday morning to say her name and honor her memory: "Ah'Miyahh."
Children at the Boys & Girls Club of the Piedmont — joined by club staff and board members and officers with the Statesville Police Department — held brightly colored pinwheels as counselors with the Rainbow Kidz Pediatric Grief Counseling Program led a brief memorial service in memory of Ah'Miyahh Howell, 8, who was killed in a shooting on June 28. Her cousin, Tariq Lowery, was also injured in the shooting.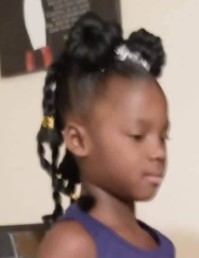 "Today, we stand together as a community, remembering Ah'Miyahh. Like the petals on the pinwheel, we are all different, but we are joined in a circle of grief and a circle of support," Rainbow Kidz Director Leigh Ann Darty said.
Following the memorial, a small group of children who were directly impacted by the shootings joined the Rainbow Kidz counselors inside the Boys & Girls Club for a grief group to help process their emotions. The children have been meeting with Rainbow Kidz since the day after the shooting.
"Many of these children were friends and family of Ah'Miyahh and were playing with Ah'Miyahh when this horrific tragedy happened. So many of these children saw this, or heard it," Darty said. "If you don't deal with this grief right now, early on, there can be problems. It's so important our children learn early on these coping skills."
With so many children experiencing such a traumatic loss, Boys & Girls Club Director of Operations Nakalya Griffin said it was a priority to find professional counseling for them.
"Our children need this support. They didn't know how to cope with this, and many of them were afraid. We want to make sure we tackle it early so they won't have to deal with grief issues as an adult. That's why the partnership with Rainbow Kidz has been so important."
According to a recent study on childhood bereavement, "Grief, trauma, and stress reactions after a death loss can be destabilizing, and when security is not reestablished through effective family, community, faith-based, and/or professional support, long-term behavioral health problems may result."
That is why the support and interventions provided by Rainbow Kidz are so essential, Darty said.
"When Nakalya called, we knew we needed to be here the very next day."
The mission of Rainbow Kidz is that no child ever has to grieve alone. The program provides free grief counseling groups at schools across Iredell County, individual counseling, a summer grief camp and groups at the Boys & Girls Club. To learn more, visit https://hoic.org/rainbow_kidz_showcase.asp
Photos