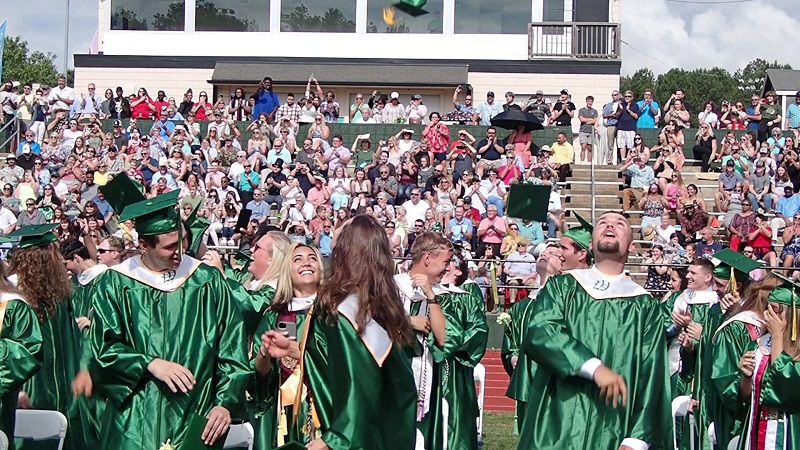 BY KARISSA MILLER
West Iredell High School returned Saturday to an in-person graduation ceremony — and the graduates and their families couldn't have been happier.
A total of 157 West Iredell High School seniors filed onto the football field as the school's marching band performed Pomp and Circumstance
The pandemic cancelled last year's traditional graduation gathering and the year before that graduation was moved indoors.
"Today is my favorite day of the year. I'm ecstatic that we get to have a normal graduation event," said Principal Ellyn Gaither.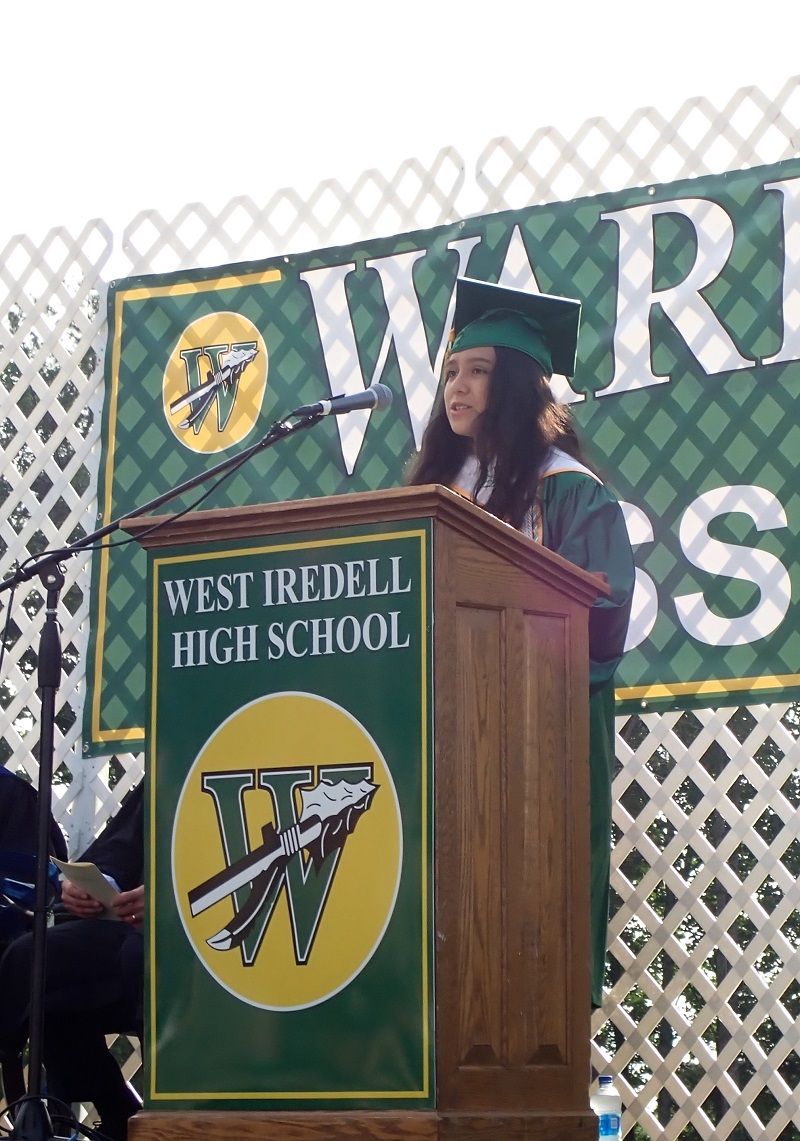 Gaither welcomed and introduced special guests on stage, Iredell-Statesville Schools Superintendent and West Iredell alumnus Jeff James, school board members Doug Knight and Bill Howell and assistant principals Benjamin Johnson and Rachael Moyer.
The chorus performed "I am Still your Dreamer," and Valedictorian Melina Gonzalez-Serrano addressed the Class of 2021.
Gonzalez-Serrano said the pep rallies, school dances and having Mrs. Jolly as a substitute teacher are some of the favorite memories of her time at West Iredell High.
"Standing here today, I realize how much I will miss the family that I have created at West," she said.
In preparation for her graduation speech, Mackenzie Loudermilt, the other valedictorian, pondered the big change that lies ahead for her and the rest of her classmates.
She then compiled her thoughts into lyrics and added a beat to compose "County Line," a song she wrote and performed for the Class of 2021 while playing the guitar.
"I've come to realize that living this so called 'small town life' wasn't as bad as it can be made out to be," she said.
"The memories that we have all made at West and in Iredell County are those that — no matter how much you deny it — we will cherish forever," she added.
Before the presentation of diplomas, Gaither told the audience that West's Junior ROTC program continues to flourish in their accomplishments.
Gaither said that she recently learned that West Iredell has the most students in the state enlisting in the National Guard. The school is also trying to confirm that they have the most in the country.
The class of 2021 has been awarded $2.8 million in scholarships.
In closing, she reminded grads that "every human being has a purpose" and that their "life has value — it's not worthless."
Photos