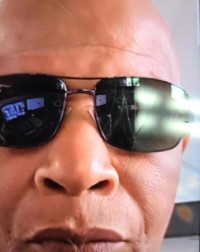 Larry Lee Summers, 69, who was known to family and friends as "Topper," transitioned on May 19, 2021, following a long battle with stage 4 Prostate Cancer. Topper was the youngest of four children, including Mary Summers-Mayfield of Statesville, N.C., and Ida Mae Butts and James "Eddieboy" Summers, who are both deceased.
Topper was born September 16, 1952, at Iredell Memorial Hospital in Statesville. He graduated from Statesville Senior High School, where he played football and wrestled. As an adult, he played softball, and he adored listening to Jazz music, attending Broadway shows, and watching all sports programs live or on television.
Larry migrated to Bronx, N.Y., in the 1970s, where he met and was married to Orlando Rodriquez for over 45 years and consistently brought in an income and was top priority which was reflected in his overall professional success. He worked several jobs as a leader, and on company bowling, basketball and soft ball leagues. He also worked at Albert Einstein Hospital for 34 years as a security guard and eventually was promoted to sergeant, while simultaneously working at Calvery Hospital as sergeant. Topper retired from the workforce as a doorman after 15 years for Glewood Ind.
In addition to his wife, Orlando, he is survived by three living children, Idalla Rodriquez, Shaka Summers, and Cassandra Carmen Summers, and his only loving grandson, Logan; his sister, Mary Summers Mayfield; and a host of friends, family, nieces and nephews.
Celebration of Life Services will be conducted Saturday, May 29, 2021, at 12 noon at The Belmont Cemetery. Rev. Kenneth Griffin will officiate.
Visit the Book of Memories for Mr. Summers at www.rutledgeandbigham.com.
Rutledge and Bigham Funeral Home is serving the Summers Family.