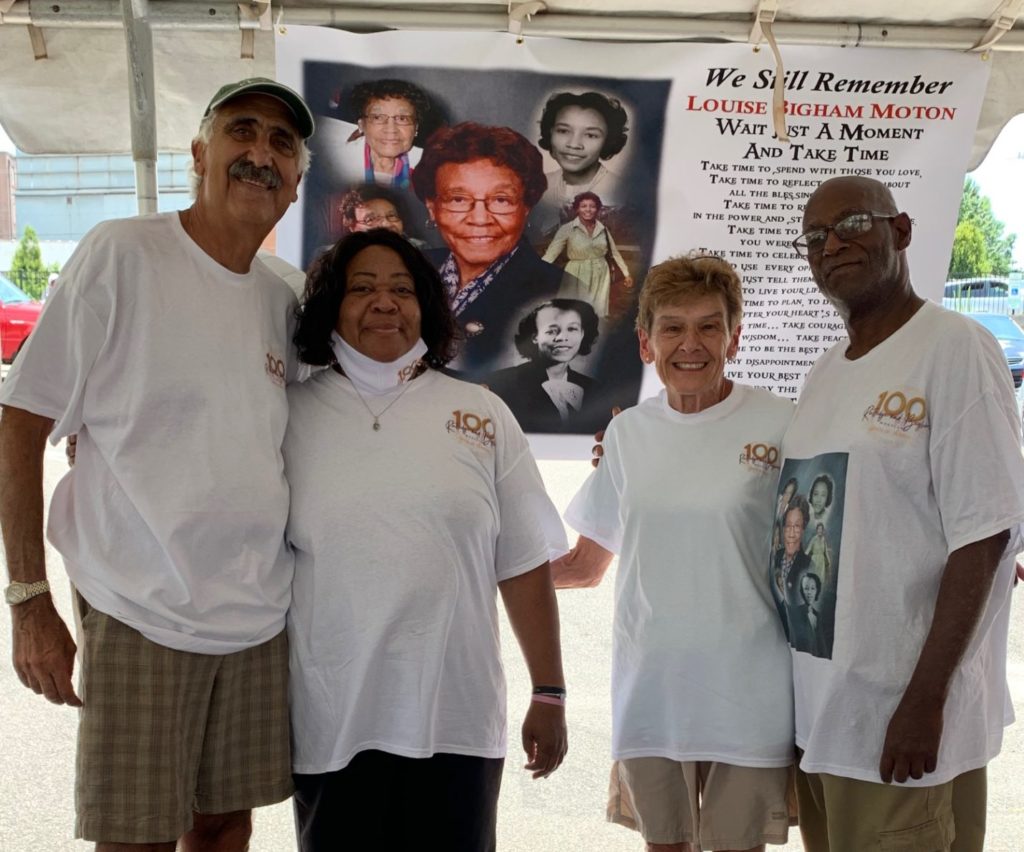 BY BRANDY TEMPLETON
St. Chas Rutledge and Garson G. Bigham met in 1921 while attending mortuary school in Washington, D.C.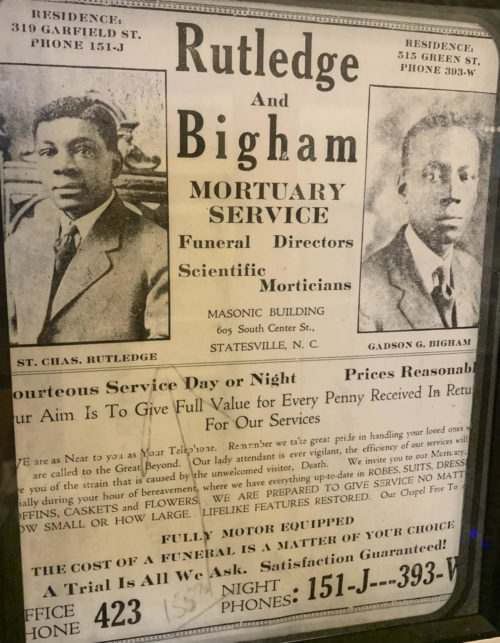 The following year, on June 22, 1922, the two men opened Rutledge & Bigham Mortuary at 109 Garfield Street in Statesville.
On Saturday, the community helped the funeral home mark its centennial anniversary. Family, friends, and others came together to help them celebrate their milestone with food, inflatables, stories, and music by the N-Spire and DJ Tenor Tunes.
Over the past 100 years, the local business has survived the Great Depression, two World Wars, family losses and a global pandemic.
Mr. Rutledge, a native of Georgetown, S.C., and Mr. Bigham, who was from Marlin, Texas, did not enjoy immediate prosperity.
Mr. Rutledge and his wife Marie had four young children — Dorothy, Frances, Richardean, and Charles Jr. — to care for. Mr. Bigham was a bachelor, but had to make ends meet too.
Both partners took part-time jobs while trying to establish their new mortuary, relying heavily on their faith in the Lord, their community, and in their self-confidence.
Several years later, Mr. Bigham married Mary Bell Ramsey Brown, a widow with two children named Margaret and Charles. Later, the couple would have two children of their own, Louise and Gadson Jr.
The business expanded in 1925 after the Masonic Lodge completed their Eureka Building at 605 S. Center Street. Rutledge & Bigham relocated to one side on the first floor.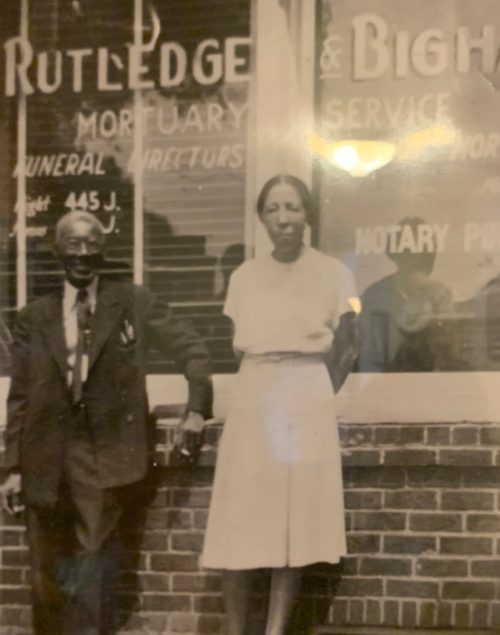 The top floor was occupied by the Eureka Dance Hall, the bottom floor a jazz club, and Morrison's Cafe served soul food on the side. Rutledge & Bigham was suddenly in a position to get noticed.
The partners made their name by providing courteous service, reasonable prices, up-to-date funeral provisions, and "satisfaction guaranteed."
Sadly, just nine years later, Mr. Bigham died on September 2, 1934. A widower once more, Mary Bigham joined the staff at Rutledge & Bigham and began providing mortuary care.
Sarah Reeves, a Statesville native, became an embalmer for the mortuary after graduating from Eckles School of Mortuary Science in the 1940s. During that time, Rutledge & Bigham began its ambulance service, transporting patients to the hospital and to the mortuary 24 hours a day.
In 1963, Mary Bigham became the sole owner of Rutledge & Bigham Mortuary.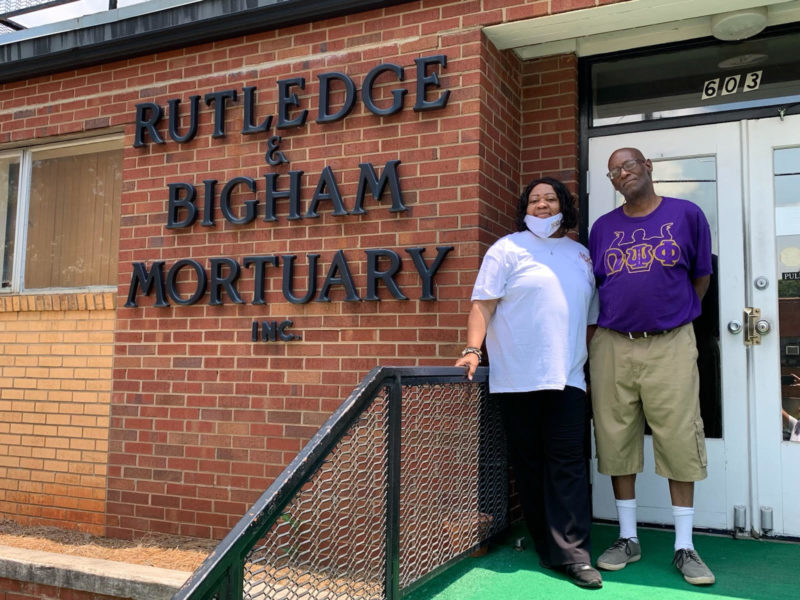 In 1982, James David Moton Sr., son of the former Louise Bigham Moton, joined the mortuary along with Bernardeane Horton Moton. The pair became licensed funeral directors in 1985 after graduating from Fayetteville Technical College with degrees in Mortuary Science and passing the National Conference for Funeral Directing & Embalming.
For the past four decades, they have been instrumental in continuing the legacy of Rutledge & Bigham.
Today, third generation owner James Moton serves as president of operations and funeral director and Bernardeane Moton serves as CEO.
It's still a family-operated business with cousins and other extended family members working in the business. The Motons' sons, James David Moton Jr. and Matthew are the fourth generation and serve on the board.
Looking back over the past 40 years, Bernardeane laughs when she explains that she originally didn't want to work in the business.
"I told them I don't like dead bodies, but they asked me to try," she said.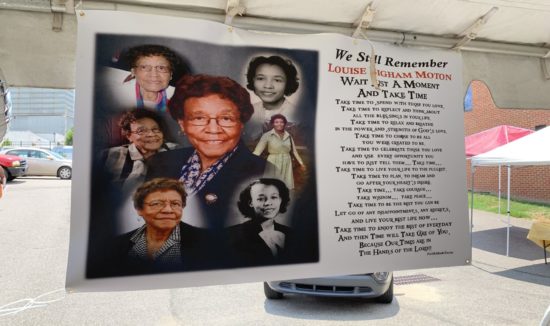 Bernardeane tried because she respected how hard David's mother, Louise, worked.
"It was hard times back then running the ambulance service," she said.
Louise, she said, deserves the credit for making the funeral home what it is today, a rock for grieving families and a pillar of the community.
Today, Rutledge & Bigham Mortuary provides funerals, candlelight services and memorial services.
"We've had up to four funerals a day," Bernardeane said. "We also do annual memorial services to remember all those who passed that year."
Bernardeane and David put a lot of time into their memorial services and personalized keepsakes, because they want memories to be cherished. Each family served is blessed with a personalized keepsake.
"Usually our memorial services are to focus on the life that the loved one lived and not the death," she said. "My theme is love is forever."
During the COVID-19 pandemic, the Motons remained focused serving the community while working to protect family members and staff. They implemented a mask mandate, recognizing the consequences of the pandemic.
"I'm not wanting to bury nobody until it's their time," Bernardeane said.
Memorial Service
The annual memorial service will be held on Sunday, June 26, at 5:30 p.m. to remember those who entrusted to Rutledge & Bigham's care. There will be a candlelight service and two scholarships will be awarded.
100th Anniversary Photo Gallery