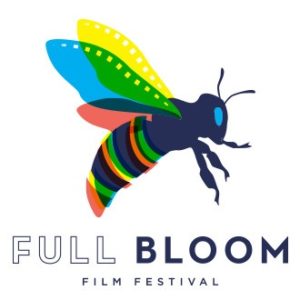 Special to Iredell Free News
The 2022 Full Bloom Film Festival will offer three chances for attendees to walk the red carpet alongside dozens of filmmakers and other guests September 8-10 in Downtown Statesville.
The festival will open Thursday, September 8, with a VIP-only screening of four films, "The Panda and the Rice Cooker" (animation); "Recapture" (short documentary); "Suga Brown" (short narrative); and "When the Rain Sets In" (short narrative). The screening will be followed by a VIP Party at the Statesville Woman's Club.
On Friday, September 9, the red carpet film will be Statesville native Sheldon Candis' documentary "Baltimore Boys." Candis will also be presented with "The Buzz" award, Full Bloom's Achievement in Film recognition.
A screening of "Baltimore Boys" will be followed by a Q&A with Candis, as well as a party open to the community at the Iredell Arts Council. The party will feature music by the band N-Spire.
On Saturday, September 10, the evening's red carpet film is a narrative feature from Taiwan titled "Hideout," which tells the story of a drug deal gone wrong. The screening will be followed by a VIP Party and awards presentation at the Statesville Women's Club.
LEARN MORE
To learn more about the festival, how to volunteer and to purchase tickets, visit www.fullbloomfilmfestival.org.