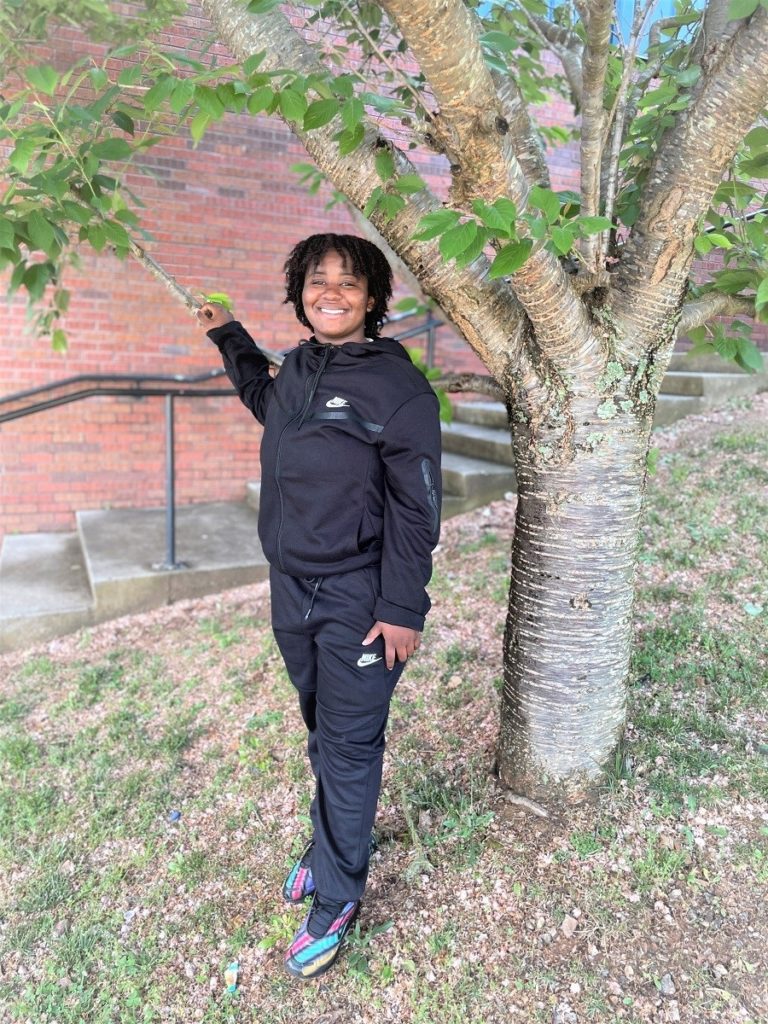 BY KARISSA MILLER
The Boys & Girls of the Piedmont has selected Statesville High School student Ameia Blair-Morrison as recipient of its 2022 Youth of the Year award.
Morrison has been going to the Boys & Girls Club of the Piedmont after school every day since she was in the third grade. Her grandmother also works there.
The nonprofit has helped shaped her into the person she is today and helped her find her voice, Morrison explained.
"It's helped me meet new people and important people and get over my fear of talking in front of people," she said.
She has learned that the title Youth of the Year comes with power and responsibility. She hopes to inspire others at her club and wants to advocate for children when she grows up.
"I want to be an adolescent counselor. I know I want to help people, and be there for them," Morrison said. "I want to be that person that they can tell things to that they might not be able to talk about to other people in their lives."
She hopes to help children who may have bad habits or behaviors that they might have developed because of their family situation or own decisions. Morrison said she wants to guide them in the right direction so that they can live a full life.
At school, Morrison is an honor student. She also plays basketball for her school and plays AAU girls basketball. Her goal is to attend N.C. State University and play basketball.
Ty'Lisa Lowery, teen program coordinator with the Boys & Girls Club, said that the Youth of the Year award is a highest honor that nonprofit bestows each year.
"We choose a member who is dependable and can best represent our club. They display role modeling abilities, respect and serve as an ambassador," Lowery said.
"Ameia displays our mission here. She came from a mother, who was a young parent and with her father not in life," she added.
Lowery said Morrison was defiant when she first joined the club five years ago. Seeing her now is an honor, especially as she pays it forward with her various leadership roles and helps out at the club.
"I'm proud of her transformation. She has bloomed into a great person and has a positive outlook on life. It's been a big attitude transformation," Lowery said.