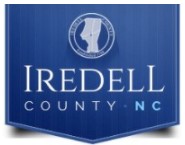 BY KARISSA MILLER
Iredell County Manager Beth Mull is proposing a $258.7 million budget for the 2022-2023 fiscal year. The spending plan maintains the current county tax rate of 53.75 cents per $100 valuation.
The proposed budget represents a 9.57 percent increase in spending from the current budget of $258,751,275.
Iredell County has maintained a low tax rate through "strong, conservative fiscal management and diversification of their tax base through economic development," Mull said.
New and expanding companies have announced plans for $1 billion in new investments and the creation of 748 jobs in Iredell County.
"We continue to foster an environment that creates a premier community to live, work and raise a family," she said.
Economic Forecasting and Projections
In her nine-page budget message to the board of commissioners, Mull said ad valorem revenues are anticipated to increase by 4.92 percent and sales tax revenues by 10 percent in the next fiscal year.
"Thankfully, the anticipated sharp decline in sales tax as a result of the COVID-19 pandemic was not experienced due to the … stimulus and unemployment funds," Mull said.
With sales tax is county's second largest revenue source, Mull noted that the county staff will continue to closely track local, state and national trends.
"We are optimistic we will achieve our projected 10 percent increase in sales tax revenues over the previous fiscal year," she said.
Mull said that the real estate market has been dynamic. From March 2020 to March 2022, North Carolina home prices have increased by an astounding 45 percent, she said.
As a result of unprecedented growth, she said, the county is seeing a roughly 30 percent increase in property values for the 2023 reappraisal, Mull added.
Housing and Growth
Mull said that new housing units are continuing to trend up and the real estate market continues to boom, with total permits from January to April 2022 increasing by 29.4 percent.
"This is a promising pattern and indicates that our local economy is strong," Mull said. "However, with the inflation continuing to occur, shortages in supplies as a result of COVID-19 and the war in Ukraine, we remain cautious in managing the influx of growth."
Mull said that Iredell County continues to grow at a relatively high rate. State projections indicate 194,835 residents for 2022, which up from 191,180 this current year or 1.9 percent.
The county is projected to exceed 200,000 residents in 2024.
Employee Pay Raise and Merit Bonuses
"Our staff have become the victims of national and state distrust in government. They have been villainized for performing their jobs," Mull said. "They do not deserve the criticism and unjust attacks they have endured by being a public servant."
Mull choked up multiple times during her speech. She told the board at one point that county employees are where her heart is and apologized for the emotional response.
She is recommending a 3 percent pay scale adjustment for July 1, 2022, coupled with an up to 2 percent merit increase for employees.
Turnover is trending at 6.53-percent from January to March 2022, which also includes retirements.
Budget Highlights
Mull received 35 full-time new position requests from county department heads. She recommended adding 24.
The most notable positions are from the Sheriff's Office, including four sergeant positions, one detective and one crime scene investigator, and 11 positions in Emergency Communications.
For education, the county reworked its educational funding formula, primarily in response to the request of the schools. Each school system sees a greater increase in their current expense funding and a decrease in capital funding.
The per pupil amount will be $2,056 per student, which is up $1,967 (4.52 percent) over the current year's budget.
• Iredell-Statesville Schools will receive $49.4 million up from $44.7 million, an 11 percent increase over the current year.
• Mooresville Graded School District will receive $13.5 million up from $13 million, which is a 4 percent increase.
• Mitchell Community College will receive $4.4 million up from $4.1 million, which is a 7 percent increase.
A budget work session is set for Thursday, May 19, at 11 a.m. and Friday, May 20, at noon at the Iredell Ag Extension Office. The public hearing on the budget is set for June.