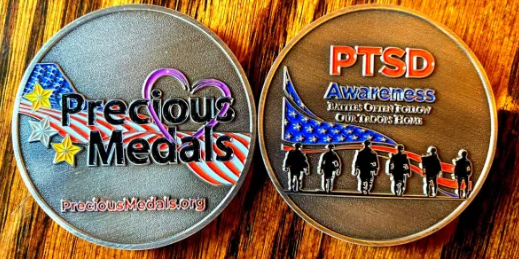 BY MIKE FUHRMAN
Two years ago, while browsing in an antique shop, Statesville resident Kim Siegrist came across a cheap display case containing something very precious.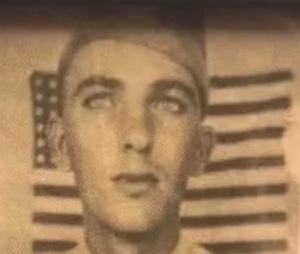 Inside the case were two Purple Hearts, two Silver Stars and other military service medals awarded to Coy William Goins for his eight tours of duty during World War II.
Astounded that the store would try to profit financially from Goins' service to his country, Kim Siegrist asked the owner to give them to her so she could return them to his family. When her request was denied, she paid the asking price and took the display case home.
On Monday, May 30, a small motorcycle convoy sponsored by Precious Medals — an organization started by Kim and Roger Siegrist — and Purple Heart Homes will begin an eight-day, cross-country journey to deliver Goins' medals to his family in Los Angeles, Calif.
"He was a hero," Roger Siegrist said. "We're doing this for all veterans. We're trying to support veterans with PTSD."
Organizers are accepting donations to cover the cost of the trip and also hope to raise money for Purple Heart Homes — which provides housing solutions for aging and disabled veterans — as well as nonprofits that support service members and veterans struggling with post-traumatic stress disorder. (You can make a secure donation HERE.)
"This is really encouraging and inspiring for me personally because it shows that Americans are not forgetting the warriors who have passed on," Purple Heart Homes Co-Founder and CEO John Gallina said.
"Precious Medals is not only honoring someone who served their country but doing something to raise money to help veterans and meet their needs," he added. "They have a heart of service, they have a heart of the community, and they have a patriotism that runs deep."
Goins, who was born on January 29, 1919, in Wilcoe, W.Va., enlisted in the U.S. Army on December 8, 1941, the day after the Japanese attack on the U.S. naval base at Pearl Harbor, Hawaii.
During his service in Europe, Africa and the Middle East 5th as a member of the 5th Squadron of the 4th Cavalry Regiment, Goins participated in the Normandy Invasion, the Battle of the Bulge, the Battle of the Rhineland and the Central Europe Campaign. He was wounded twice, for which he was awarded two Purple Hearts. His other medals, including two Silver Stars, were awarded were gallantry and exemplary service in combat.
A copy of Goins' obituary was included with the medals in the display case that Kim Siegrist purchased in the antique shop. Using family information in the obit and the internet, she located some of his relatives in West Virginia and asked them if she could return the medals to them.
They were not interested, she said, citing Goins' struggles with alcoholism and homelessness after his return from World War II.
"He was a very wounded soldier whose family did not understand him," explained Kim Siegrist, a mental health specialist who feels called to help active and retired military service members dealing with PTSD.
"When Coy came back, he had his arms and legs, but as happens today, he returned affected by his war experiences," Roger Siegrist said.
Undeterred, the Siegrists continued searching for a relative of Goins who would appreciate his service to his country and give his military medals the reverence and respect they deserve.
They found his closest living relative in California and began planning the cross-country journey that will culminate in a repatriation ceremony in Los Angeles on June 6. The medals will be presented to the family in a wooden case that Roger Siegrist made at his historic home in Statesville.
A small group of motorcyclists will transport the display case from North Carolina to California. They will leave the Purple Heart Homes headquarters in Statesville at 10 a.m. on May 30. Along the way, they will be accompanied for portions of the trip by members of the Patriot Guard, Rolling Thunder and other veteran motorcycle clubs. VFW and American Legion Posts will host ceremonies along the way.
In addition to presenting these precious medals to Goins' appreciative heirs, organizers hope this endeavor will bring national attention to the toll that PTSD has on active-duty military personnel and veterans alike. Proceeds from the event will benefit Precious Medals and Purple Heart Homes.
"It is easy to see them only as their service defines them but it is their family that gets the impact of their hidden wounds," Kim Siegrist explained. "In Coy's case, his wounds left him to struggle and never to marry. Knowing the impact that battle has on those who serve helps us understand the need for more services to help them when they return."
Want to Help?
Precious Medals has established a gofundme page to enable those who are interested in supporting the Precious Medals Journey for Coy William Goins to do so. Visit Fundraiser by Roger Siegrist : Precious Medals Journey for Coy W. Goins (gofundme.com)