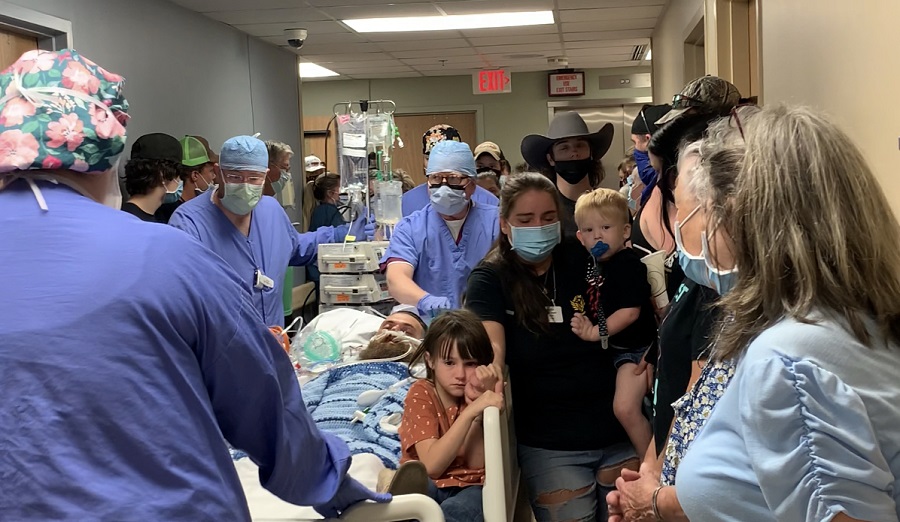 BY BRANDY TEMPLETON
Chance Gunter spent the final year of his life fighting personal demons that led to a deep depression. Like many others battling mental illness, he sought relief for his pain in illegal drugs.
On the day after his 27th birthday, the Statesville resident and father of two young children died from a fentanyl overdose, making him one of the latest casualties in a nationwide opioid crisis that has claimed more than 250,000 lives in the past five years.
Chance's death has devastated his family and friends, leaving them to deal with waves of anger and sadness. But they've also felt joy and pride as they celebrated his life and his giving spirit this week.
Chance, who was working in sales and marketing after attending West Iredell High School, loved being outdoors and found joy fishing at the lake and riding his motorcycle.
His mother, Jennifer Dawn Windon, believes his downward spiral began when his grandfather, Dewight Harold Gunter — who was known as 'Big D' — succumbed to COVID-19 on December 19, 2020.
"It's been 19 months," Windon said. "My dad died and Chance was never the same."
She held up crossed fingers to show how very close the two were. Now, she's grieving for her father and her son.
"It's hitting me in waves," Windon said. "One minute I'm angry, the next minute I'm crying, the next minute I'm shocked."
After his grandfather's death, Chance began using drugs. First, it was marijuana, his mom explained. Then he moved onto other things.
Windon recognized what was happening and was not the type to turn a blind eye. She questioned her son about his drug use.
Chance assured her that he could stop anytime and promised "I'm not doing any meth, coke or pills," she said.
Now, Windon wishes she had listened to the voice inside her head that told her otherwise.
"As of Saturday night, he proved me right," she said.
Early Sunday morning, Chance's brother Gregory found Chance unresponsive in the family's front yard, the victim of an overdose. After Chance received three rounds of Narcan, a prescription drug that can reverse the effect of opioids like fentanyl, Chance's heart began beating.
Chance was rushed to the hospital, where his family waited in agony to learn whether he would survive.
After a doctor shared the grim prognosis caused by severe brain swelling and lung damage — and the results of a pain test, Windon made the decision to terminate life support donate Chance's organs with others.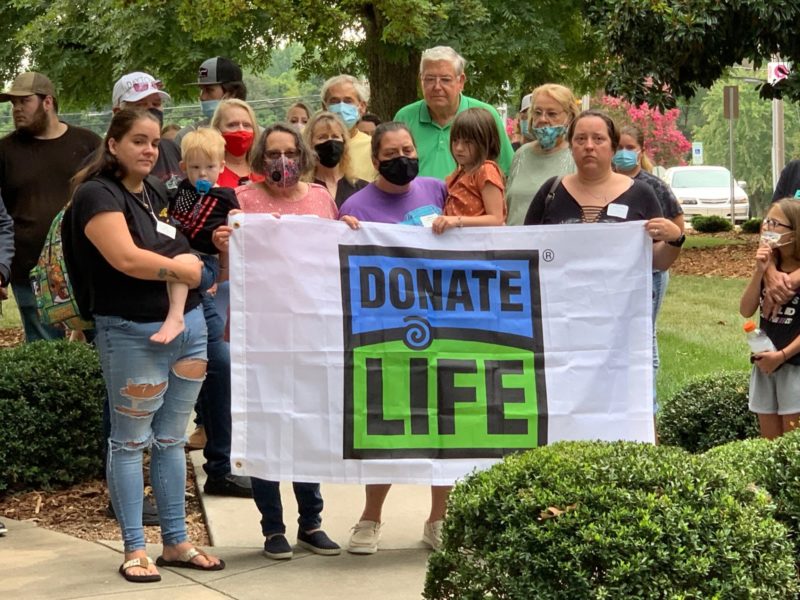 The family sobbed Monday afternoon as they wheeled Chance through the halls of Iredell Memorial Hospital for his Honor Walk. The hospital's halls were filled with people singing "Jesus Loves Me" in an attempt to comfort the family.
On the day after his 27th birthday, even as he lost his own life, Chance gifted his kidneys, liver, eyes, knees, ankle, skin, and bone marrow to help others. His donation will save three lives.
"My son made his choice when he was 16," Windon said. "Chance was one to start something and never finish it. Now he did. Out of this tragedy, someone else can live and someone else can see."
She is so proud of her son and "overjoyed" that he could help others.
"He's a hero. The hospital told us he was the only one who could give life at that moment. It's the only thing that gets me through," said Windon, who encourages others to sign up to become organ donors.
"Someone else can live longer to spend time with their kids."
Now, the family waits. They are waiting for the medical examiner to determine the official cause of death. They are waiting for the day when they can learn more about the people who received Chance's organs. And they will wait for justice for the individual who sold Chance the drugs that killed him.
"Our journey is just beginning," Windon said.
She hopes no other family will follow her on that journey.
She urges anyone caught up in addiction to get help. And if you suspect your loved ones are using illegal drugs, try to get them help, she said.
"This is my nightmare I'm living. Addiction took my son from me," she said through tears.