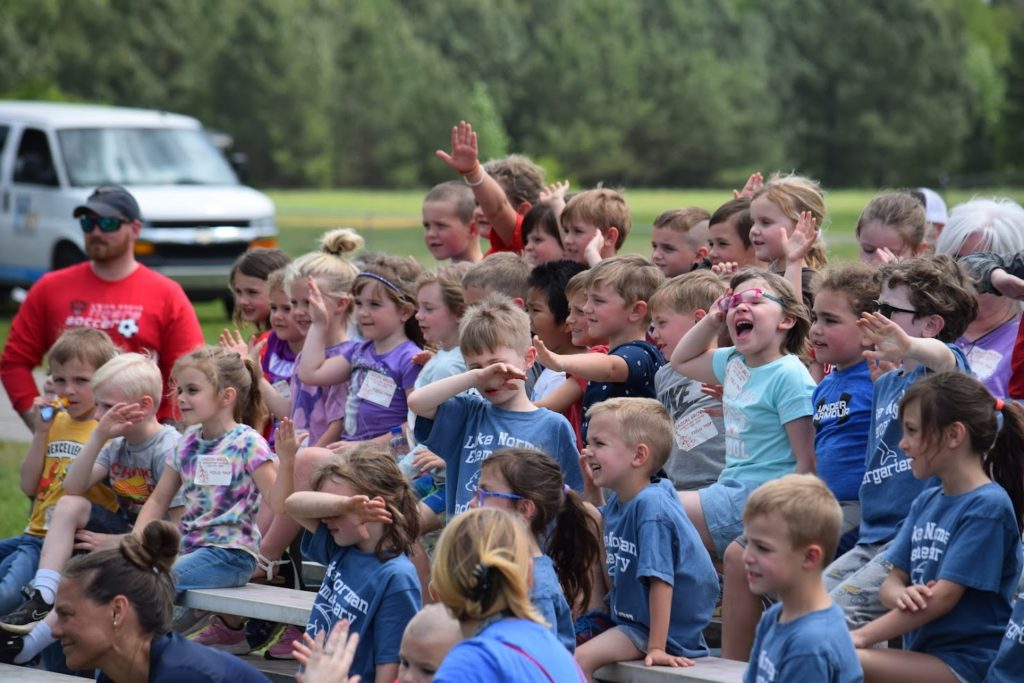 BY DEBBIE PAGE
debbiepage.iredellfreenews@gmail.com
Hundreds of giggling and enthusiastic kindergartners swarmed the Iredell County Fairgrounds on Tuesday to learn about the county's agricultural resources at the first of three "Wake Up to Ag Days," organized by the N.C. Cooperative Extension Service and Iredell-Statesville Schools.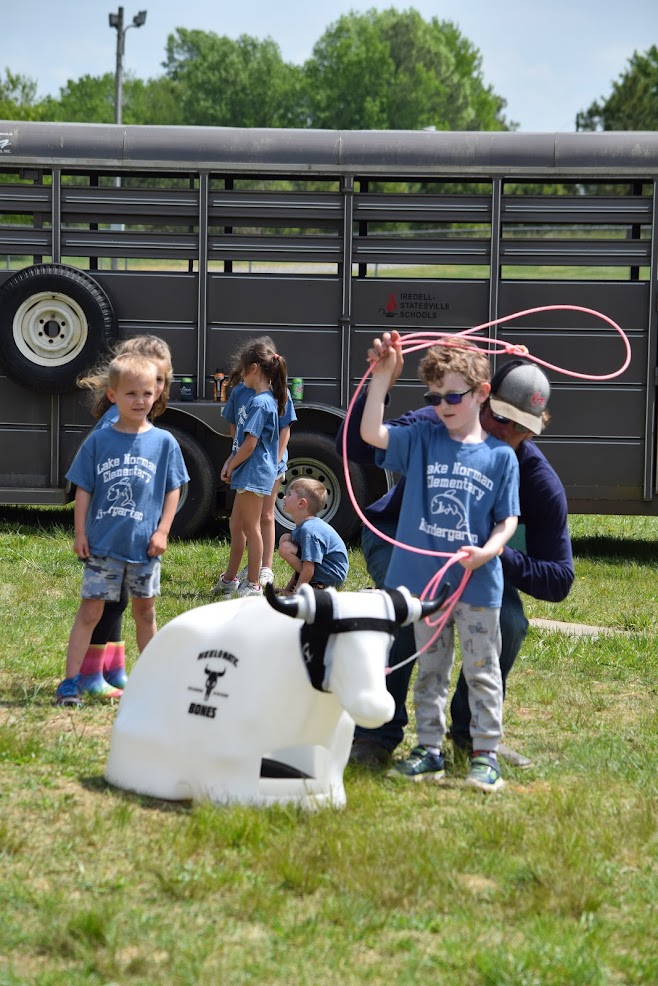 Students petted and learned about a variety of animals, including donkeys, pigs, dairy and beef cattle, goats, llamas, and service dogs. They also learned about raising chickens, using models, because of the current risk spreading of avian bird flu.
"With the commercial poultry industry as it is in Iredell County, we didn't want to risk it," said Iredell County Cooperative Extension Director Nancy Keith, who was excited to see the children back at this event after a two-year COVID hiatus.
"The kids are running around, learning, having fun — it's good to see them and their smiling faces."
Highlights of their experience included a session with Highland Canines to learn about service dogs, demonstrations by the Iredell County Sheriff's Office K-9 officers and their handlers, a dairy milking demonstration, a Bobcat simulation with Doosan, petting Lazy 5 Ranch animals, a corn play pit provided by Westward Farms, hayrides, cattle roping, and fire truck exploration with Troutman Fire and Rescue.
"Our goal is for the kids to learn where their food and fiber comes from," said Keith.
North Iredell High School agriculture teacher and Future Farmers of America Club advisor Bryant York headed up organizing the event, assisted by teen FFA members and teacher leaders from West, South, and Lake Norman high schools in setting up and running the event.
"We've done this 11 or 12 years now, educating the kids and having the high school kids do the presentations," said Keith. "They listen more to high school-age folks than they would us, and it gives the teens the opportunity to work on their soft skills like public speaking and making presentations that will help them further in life."
York hopes the event will spark youngsters' interest in farming and agricultural careers as well.
"Each of stations are planned with that in mind — that there's a career behind it. It's another way for high school kids to see it too," referencing the large local agriculture-related businesses who joined the event this year.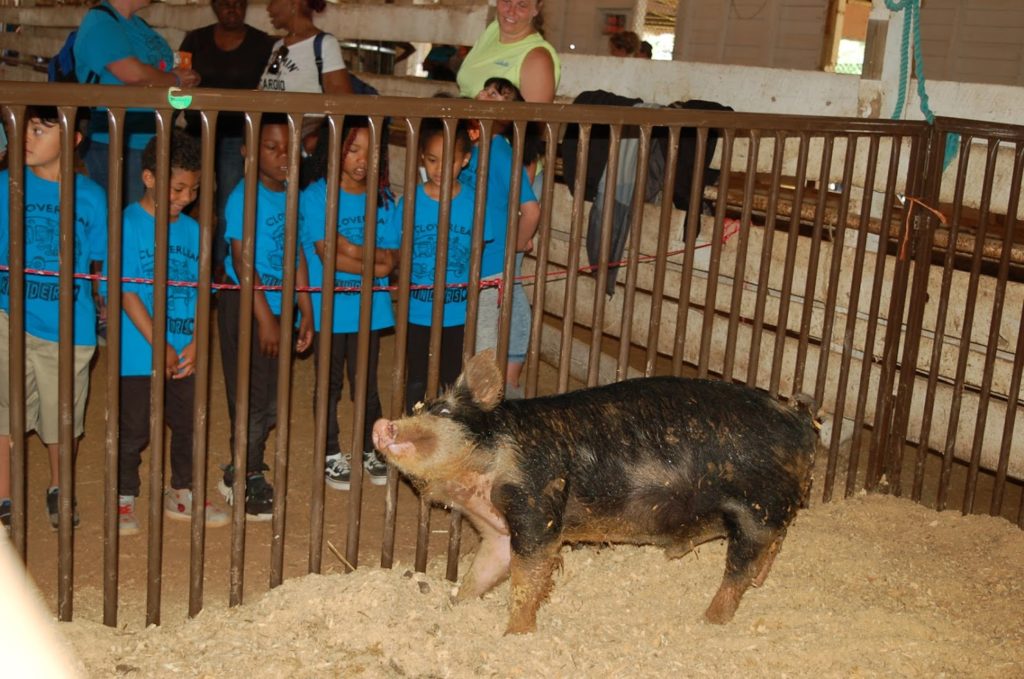 With the average farmer in the United States now 59 years old, York said inspiring youths to enter agricultural careers is important.
"I also want them to also be aware of those necessary careers that assist production of agriculture, and we see a lot of that in Iredell County too. That supply chain that supports the farmers is equally important."
"We want students and parents alike to know that food does not just come from the grocery store," York added.
York also praised the FFA organization as a great experience offered for teens at all five high schools and is pleased that I-SS middle schools are also adding the clubs as well.
Keith said other partners providing sessions, equipment displays, and donations included Statesville Ag and Turf, Southern Farm Supply, and James River Equipment.
Photo Gallery