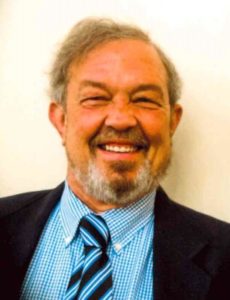 Robert Eugene Hershey, 72, of Statesville, N.C., passed away peacefully after a courageous battle with cancer on Monday, April 25, 2022, at his home.
Mr. Hershey was born October 30, 1949, in Mt. Joy, Pa., the son of John David Hershey and Miriam Shank Hershey, who preceded him in death. Bob graduated from LaFayette College in Easton, Pa., and retired from NGK as the chief mechanical engineer in 2015 after working over 20 years. He was married to Barbara Dotson Hershey, who survives.
Bob had a generous, giving heart and loved volunteering. His volunteer hours included Fifth Street Ministries, the Statesville Balloon Festival, the North Carolina Transportation Museum, and the Upper Room in Statesville. Bob loved working in his workshop, doing woodworking, fixing things, serving others and spending time with his grandchildren.
In addition to his wife, Bob is also survived by his sons, Daniel Joseph Hershey, and David Christopher Hershey and wife Alison; and grandchildren, Braeden Ian Byrnes-Hershey and Maeve Elizabeth Byrnes-Hershey; two brothers, Tad Hershey (Mary Lee) and Ray Hershey; two nephews, Erick (Maria) and Kevin (Jessica); and their children. Also surviving are his stepchildren, Matthew and Audrey Miller, their children Charlie and Catherine, Betsy and Andy Rosenbalm, their children Cora, Charlotte and Caroline, Emily and Josh Watson, their children Aiden, Mallory and Reid, Karla and Stewart Kincaid, and their children Phoebe, Piper, and Pearson.
A celebration of life will be held at 11 a.m. on Saturday, April 30, 2022, in the chapel of Troutman Funeral Home. His nephew, Kevin Hershey, is honored to officiate his service. The family will receive friends at 10 a.m. Burial will follow the service at Oakwood Cemetery in Statesville.
The family would like to give a special thanks to Dr. Amrish Patel, Dr. Anusha Madadi and Dr. Devina Talwar for their love and care. We would also like to thank the nurses on Floors 1 and 3 at Iredell Memorial Hospital, support staff, and special friend, Jewelrus Harley.
In lieu of flowers, memorials may be made to any of the above-mentioned organization. These organizations were special to Bob, and he believed in the impact of their mission.
Troutman Funeral Home is serving the family.