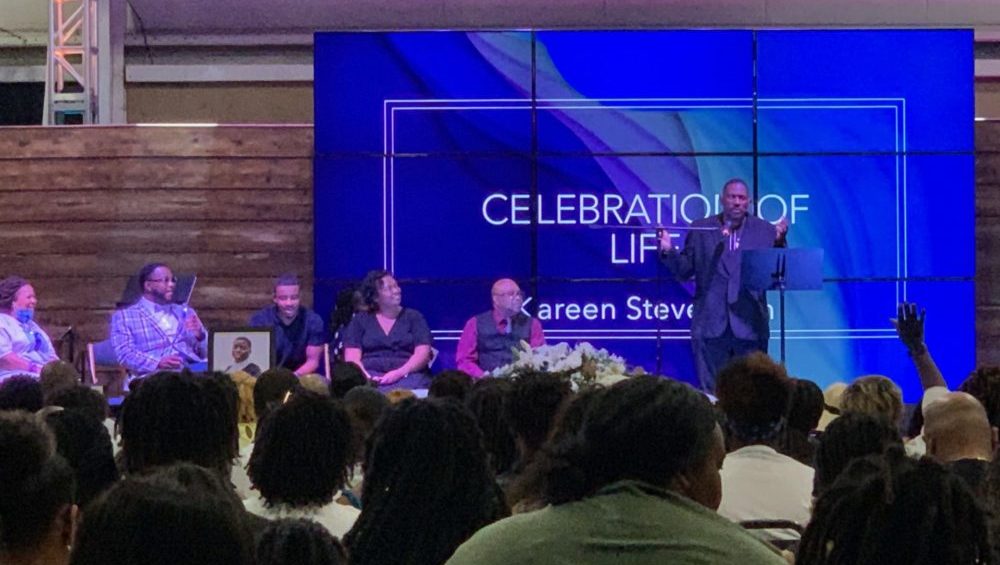 BY BRANDY TEMPLETON
A community wept for Kareen Jabbar Stevenson Jr. before he was laid to rest Wednesday afternoon.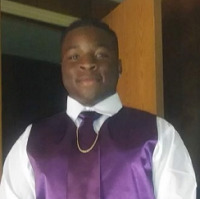 Mourners came to grieve and celebrate his life at Christian Outreach of Piedmont in Statesville during a moving, three-hour service filled with encouraging Bible scripture and uplifting gospel music.
The anguish was palpable as those gatherers showed their love, respect, and support for the family and friends Kareen left behind.
The 19-year-old was fatally wounded during the early morning hours of June 13 in the area of Fifth Street and Newbern Avenue in Statesville. A second individual, identified as Alexis Nicole Goodman, was also injured in the shooting.
No arrests have been made. Statesville police investigators are still interviewing witnesses, persons of interest, and awaiting lab results. Several search warrants have been executed as part of the investigation.
The Statesville Police Department is offering a reward for information leading to the arrest of the individuals involved in the homicide. Anyone with information regarding this incident is requested to contact the SPD Criminal Investigation Division at 704-878-3406 or 704-878-3516.
A 2020 graduate of West Iredell High School, Kareen was remembered Wednesday for his great laugh and his zest for life. He was loved by many and revered for his athletic ability. At West Iredell, he finished sixth place in the state wrestling championship. As a student at Central State University of Ohio, he made the Dean's List.
Throughout the Celebration of Life service, tears flowed and hugs were given freely and abundantly to those who needed one as Kareen was depicted a young man who truly cared for others and loved the Lord.
Rev. Timothy Stevenson is the pastor of J W Abernathy Baptist Church in Hickory and the great uncle of Kareen.
"I watched him grow up," Stevenson shared. "He had a heart of gold. There was never a thing that this child wouldn't do for anybody."
Stevenson gestured to the packed crowd as drove this point home.
"You are a testimony to what this man was," he said. "'Yes sir, yes mam' — that's the kind of boy he was."
The reverend pointed out that good people can be gone in an instant.
"Kareen was here last week; he's not here anymore," he said. "It will be you, it will be me."
He and the other pastors stressed the importance of turning to the Lord and getting right with Him.
Throughout the service, the message was clear that there is a need for salvation and change in the community.
Rev. Terry Phillip quoted from Psalms 90 and 1 Corinthians 15: "Death shall be swallowed up," he said. "Oh Death, where is the sting? Oh grave, where is thy victory?"
He encouraged mourners to keep laboring for Christ, proclaiming that God is good and ever present even in the bad times.
"Our labor is not in vain. Church, we got work to do in our community," he said. "We can step up a little more, because we need change. We need to pray and turn away from our wicked ways and this evil world."
Believers in Christ were also told to number their days because they would be seeing Kareen again.
"Make your days in this life count," Stevenson said. "Rely on God, release your anger, and rejoice in Him."
At the end of Kareen's service, an alter call was given for those in need of the Lord's salvation with pastors saying it's always a good time to get saved.
"If you want to see Kareen again, you've got to get right with God," Stevenson said.