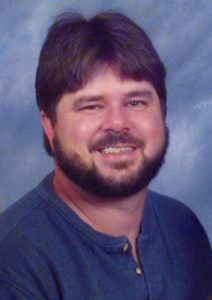 Rodney Eugene London, 55, of Mooresville, N.C., passed away on June 21, 2022. He was born on October 7, 1966, in Statesville, N.C., to the late Daryl and Brenda Jackson London.
Rodney owned and ran his own produce stand, Rodney's Produce, in Mooresville for over 14 years. He began working in the grocery industry when he was 16 years old. He was currently employed by Pepsi Co., where he delivered and kept the local stores stocked.
He married the love of his life, Cindy, in 1987. Rodney was a diehard NASCAR fan and never missed watching a race. H e enjoyed fishing and grilling out, especially Tomahawk Steaks. He was also a big Washington Redskins fan. Rodney loved his fur baby, Harlee, who crossed the rainbow bridge ahead of him last week. He was a wonderful husband and father. Rodney was deeply loved by his family and will be greatly missed.
He is survived by his wife, Cindy London; children, Kimberly London and Bradly London; sisters, Stephanie Shumaker and Tammie Harris; brother, Ryan London; mother-in-law, Cynthia Caldwell, brother-in-law, Chad Caldwell.
A visitation will be held on Friday, June 24, 2022, from 5 to 7 p.m. at Cavin-Cook Funeral Home and Crematory. The funeral service will held at 3 p.m. on Saturday, June 25, 2022, at Cavin-Cook Funeral Home & Crematory with the Rev. Robert Jackson and Pastor David Klinedinst officiating. Burial will follow the service at Glenwood Memorial Park, Mooresville, N.C.
In lieu of flowers, memorial donations can be made to Cavin-Cook Funeral Home, P.O. Box 977, Mooresville, NC 28115, (704) 664-3363 to assist the family with funeral expenses.
Cavin-Cook Funeral Home & Crematory, Mooresville, is serving the London family. Condolences may be made to the family at www.cavin-cook.com.