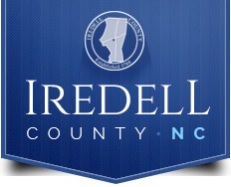 Correction: We have corrected an error in an earlier version of this article in which the definition of "positivity rate" was incorrect.
BY KARISSA MILLER
Chairman James Mallory shared his growing concerns with the rising number of seriously ill COVID-19 patients in local hospitals during Tuesday's Iredell County Board of Commissioners meeting.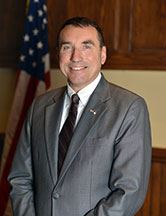 "We have experienced what other areas of the country have experienced, which is a significant number of hospitalizations and an uptick in cases," Mallory said. "We have not yet experienced the number of deaths in some previous surges, but that is a lagging indicator."
On January 3, 77 individuals who have tested positive for COVID-19 were hospitalized in Iredell County, which has three hospitals and provides regional care to residents of other counties. Seventy of those patients are from Iredell County.
On January 4, the total number of COVID-19 patients requiring hospitalization jumped from 77 to 91. Out of those 91 patients, 82 are from Iredell County.
The highest number of people hospitalized at one time with COVID-19 in Iredell County was 103 patients, including 82 county residents. That was last fall..
Health care providers believe that Iredell will exceed last year's number of hospitalizations, Mallory said.
"What is concerning—and is the real focus—that we've had over the last two years is the concern over hospitalization because we have a limited capacity in terms of hospital beds and the availability of hospital staff to treat people," the chairman explained.
"Two years ago, we talked about flattening the curve so we don't overtax our health care providers and health department," he added.
Mallory urged citizens to "do whatever they can do, based on your personal decisions, to protect your family and your co-workers."
In general, Mallory said, there are three main groups of people: (1) People who mask and are vaccinated; (2) those who don't mask and are vaccinated, and (3) those who don't mask and don't want to be vaccinated.
No matter what your personal beliefs are, Mallory said, "We all should have the same goal, which is to minimize hospitalizations and that will minimize the number of deaths."
A total of 356 Iredell County residents have died from complications due to COVID-19 since the onset of the pandemic in March of 2020.
State and local health officials everyone to get fully vaccinated and receive the booster as soon as you are eligible.
If you are experiencing symptoms or are feeling sick, get tested as soon as possible. Also, isolate or quarantine from others to minimize the risk of transmission.
Trends
Iredell's positivity rate is running at 20 percent. This means that one out of every five people who has taken a test recently has tested positive.
The total number of Iredell cases since last Tuesday totaled 1,725, which represents a 226 percent increase. Iredell has had 12 deaths during that time.
The surge in cases has been attributed to many factors, including more people getting tested, the wide spread of the delta variant, holiday gatherings and the easier transmission of the omicron variant.
Omicron is significantly more communicable than previous variants. It is more prevalent in the upper respiratory area, including nasal cavity, mouth and throat.