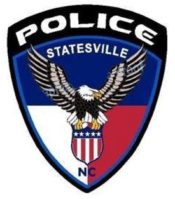 FROM STAFF REPORTS
A Troutman man was killed in a head-on collision Tuesday evening in Statesville.
Statesville police officers responded to the scene of a collision involving a UPS tractor trailer and a Dodge Dakota in the 1600 block of Salisbury Highway around 6:30 p.m., according to an SPD news release.
Police said the Dodge Dakota, driven by Robert William Prescott, 51, was traveling westbound on Salisbury Highway when it crossed the center line and the turn lane and hit the eastbound UPS truck head-on.
Prescott was prounced dead at the scene, according to the news release.
As a result of the crash, the UPS tractor and trailer caught fire. Statesville Fire Department responded to the scene. The UPS driver was able to exit the cab just as the fire started, police said.
A passenger in the Dodge Dakota was transported to Wake Forest Baptist Medical Center for non-life threatening injuries.