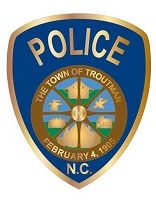 BY DEBBIE PAGE
debbiepage.iredellfreenews@gmail.com
As the Troutman Police Department is developing its community policing strategy, Chief Josh Watson and his officers sought input from community members on Monday night as part of an effort to enhance the town for all.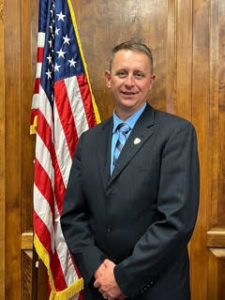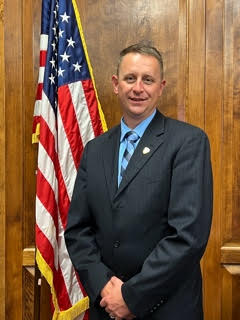 The purpose of community policing is to work in partnership with Troutman residents, business owners, and area workers to solve problems.
"We want to make sure we hear them. We want to make things better for them, to help them have a better quality of life," Watson explained. "When they take ownership, we can tailor plans to what they need and keep them informed on the latest trends and issues" relating to infractions and crimes.
"It's really centered on problem-solving and developing personal relationships with officers," he added.
Watson, along with Sgt. Rex Eure and Sgt. Daniel Stikeleather, listened as eight community members detailed areas of concern, including speeding in residential areas, running stop signs, and traffic congestion.
Watson explained the town cannot do much to solve traffic congestion since most are N.C. Department of Transportation roads, but officers will work to reduce driving infractions.
Neighbors also expressed a desire for more interaction with officers to get to know them by name and for consistent follow-up after calls to let those reporting know the result of the call.
Watson said Troutman is already a safe community, but he wants to work on problem trends that he sees, including minor property crimes, juvenile infractions, and car break-ins, especially those involving unlocked cars.
Officers will be increasingly visible now that spring has arrived and community events are restarting after two years of COVID-19 cancellations and restrictions.
They will visit area events, youth sporting events, and HOA meetings to develop relationships with community members and will sometimes patrol on foot on weekends and evenings to increase interactions with residents around town.
Watson and his officers will incorporate this community input into the department's community policing plan, which he expects to be completed in April. However, Watson noted that the plan will continually evolve as problems are solved and new needs or issues arise.
The department will also use social media tools to educate community members to help prevent crime or infractions that are trending.
Watson expressed appreciation to those who attended and asked them to spread the word and invite others to future community policing meetings, which will be held quarterly.