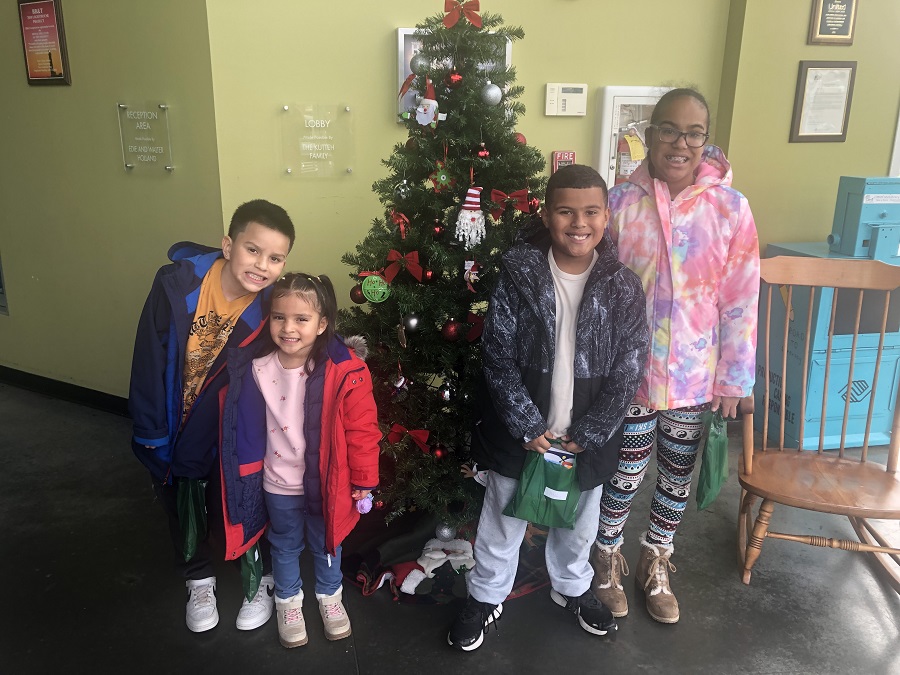 FROM STAFF REPORTS
Nearly 150 children and their parents attended a Christmas party at the Boys & Girls Club of the Piedmont on December 10.
The event was sponsored by the Child Evangelism Fellowship (CEF), a faith-based nonprofit that operates the Good News Clubs in Iredell County and several surrounding counties.
Children between the ages of 5 and 12 were treated to a variety of activities, including bowling and cornhole. Attendees could choose from a variety of crafts, including coloring, creating their own story book and making Christmas ornaments.
More than 22 adult volunteers from several local churches were on hand to help with the party.
Carolina Dogwood Teen Princess Isabella DiFiore was among the volunteers who helped with crafts and activities. Volunteers from the local Giddeons distributed free Bibles.
The highlight of the party was the presentation of the Christmas story by volunteer Luke Pemberton, who captured the children's attention as he walked into the gym standing 8-feet tall, thanks to his ability to walk on stilts.
The program included traditional Christmas songs and prayers for the children and their parents.
CEF operates Good News Clubs at 12 of the 17 elementary schools within Iredell-Statesville Schools. Clubs meet weekly after school for activities and Bible study. More than 700 students attend weekly club meetings.
"We were delighted to provide this party for the children in the area," said Lois Pemberton, director of the local chapter of CEF. "The staff and I are also very excited about the newest Good News Club to form, which will be hosted at the Boys & Girls Club beginning in January, 2023."
Brady Johnson, director of Development for the Boys & Girls Club, said that they are already planning next year's party which will include toy and clothing distribution to children in need.
"We are grateful to Mrs. Pemberton, her staff and volunteers who gave so generously of their time and resources to provide this party for our students and their guests," he said. "Our hope is that this Christmas party will become an annual event for us so we can share the hope and joy of the season with the children in our community who need us most."
Photos