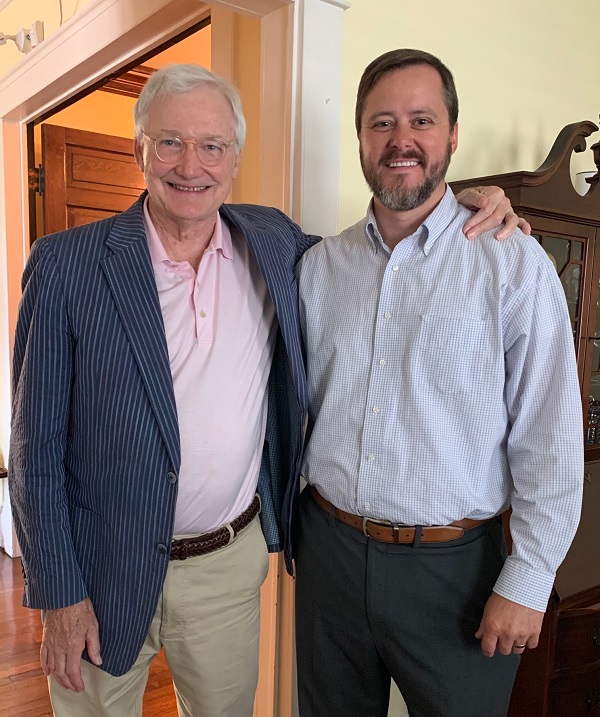 BY BRANDY TEMPLETON
Children's Homes of Iredell County introduced Kevin Angell as the nonprofit's new executive director during a reception at Opus Financial Advisors in Statesville on Tuesday evening.
As an adult survivor of childhood trauma, Angell wants to help children heal from their traumas too.
"My personal passion is to be a wounded healer," he said. "I want to create an opportunity for others to live out their passions and callings."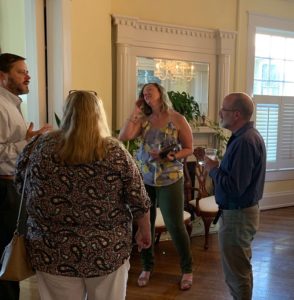 Children's Homes of Iredell County is comprised of four group homes, which provide a foster home environment and therapeutic care for children and youth, ages new born to 21 years of age. Most of the children served by the nonprofit have been abused or neglected, and many have witnessed or have been victims of domestic or community violence.
Before accepting his new position, Angell worked as the chief program officer for Children's Hope Alliance for the past decade.
Angell succeeds Lisamarie Trivett, who left for a new position in Burke County.
Angell believes that providing a stable home is critical to helping children realize their dreams.
"There are currently 12,000 children in foster care in North Carolina," he said. "We have one of the highest rates in the country."
Unfortunately, there are not enough foster homes to care for all of the children, and changes in funding along with child welfare reform has caused many group homes to shut down.
"Current legislation is requiring that most children are served in a family setting unless they are aging out of the system," Angell said.
Children's Homes of Iredell County focuses on serving older teens and young adults (primarily ages 15 to 21) who are eligible for group homes or congregate care. Angell wants to engage with other non-profit organizations to serve these children by capacity building for sustainability.
"The way services are funded impacts how services are provided," he shared.
Children's Homes of Iredell County helps in many ways, including providing referrals, partnering with mental health agencies and providing counseling, partnering with Iredell-Statesville Schools for extra educational support, and helping the teens and young adults it serves find employment.
Angell said he's thankful for Special Treasures because the thrift shop gives many of the teens jobs and is a big supporter of the programs.
Among the new executive director's goals is working to recruit more foster parents.
"Kids thrive better in a family setting," he said.
Angell has lived in Iredell County since 2008. He and his wife Marsha have two daughters, Ruby and Naomi.
LEARN MORE
Visit https://chomesofiredell.com/ to learn more about Children's Homes of Iredell County.