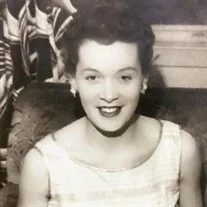 Betty Holleman Wooten, 85, passed away peacefully on Sunday, July 10, 2022, at Gordon Hospice House in Statesville, N.C.
Betty was born on September 7, 1936, in Statesville and was the oldest of four children. She enjoyed spending her time with family and friends, and she loved to travel. Betty was passionate about fashion and owned a successful clothing store for many years. She was called Ms. Betty Boop by her close friends and loved collecting memorabilia of the classic character. Betty was of the Christian faith and very active in the church up until the decline of her health. Betty was a fighter and pushed through many setbacks as her health declined. She was full of spirit and personality up until the time she was called home to join her husband, Parks Wooten Sr. and son, Daniel "Danny" Wooten.
Those left to cherish her memory include a daughter, Deborah Wooten Bunton (Mike Bunton); a son, Avery Wooten (Mary Tulbert); grandchildren, Laci Wooten (Nick), Zachery Cannon (Chancie), Ryan Tulbert (Anna), and Mary Ellen Tulbert; a brother, Delbert Dickens; and two sisters, Mary Ellis (Eddie) and Wilma Williams.
A Graveside Service will be held at 11 a.m. on Thursday, July 14, 2022, at Union Grove UMC Cemetery.
Nicholson Funeral Home is honored to serve the Wooten family.