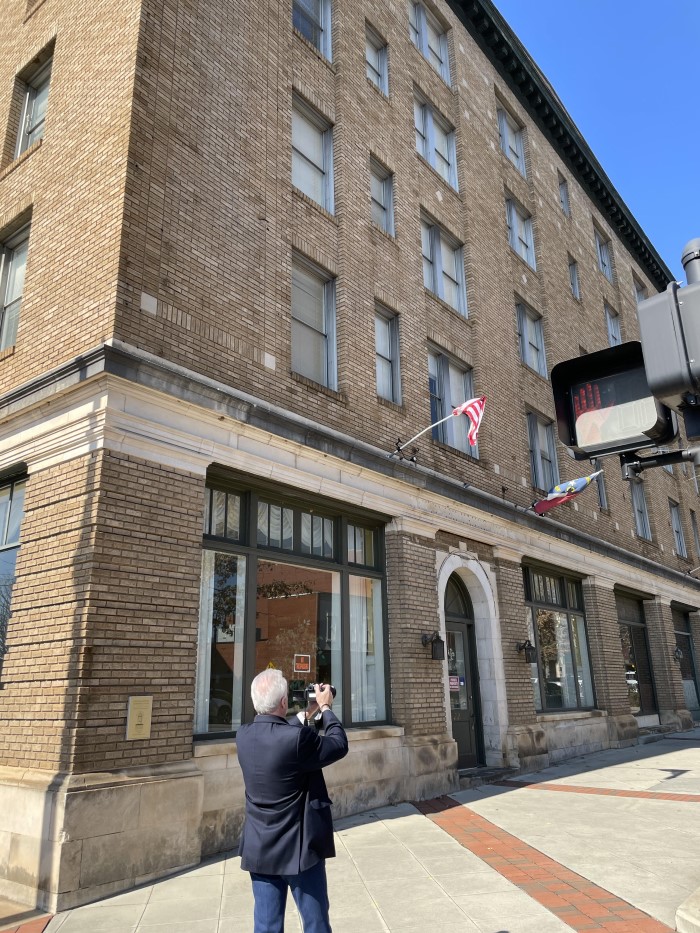 FROM STAFF REPORTS
The Historic Vance Hotel has officially been sold to the Rainier Group. The sale officially closed on Tuesday, according to the City of Statesville.
City Council members voted 4-4 in May to sell the 100-year-old landmark to the Rainier Group for $47,000. Mayor Costi Kutteh cast the tie-breaking vote in favor of the sale. A previous council purchased the hotel from the Estate of Thomas Wilson in 2012 for $475,000.
Led by Steven Barker, the development company plans to turn the Vance Hotel into a 60-room boutique hotel and build a new parking deck on the rear of the property.
The development is expected to cost upwards of $8 million, with an estimated $200,000 earmarked for immediate roof repairs. The top two floors have sustained significant water damage in recent years.
Under the sales agreement, city staff will assist the Rainier Group with efforts to qualify for historic property tax credits and permitting for the project. The city will have use of 20 spaces in the adjacent parking deck.
"This is a great day for all of Statesville!" the mayor said in a post on the city's Facebook page. "We have been working extremely hard to find the right team to restore the Vance Hotel to its prior glory. We are confident that Steve Barker and the Rainier Group are the perfect match. Steve has already spent countless hours and many dollars to get to this point and will immediately rebuild the roof. We look forward to watching the progress at the hotel."