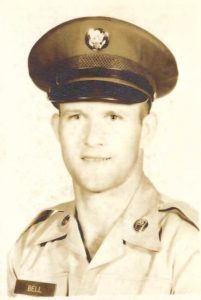 Carl Raymond Bell, 81, of Statesville, N.C., passed away on July 29, 2022, at his home in Iredell County.
Raymond, as he was so lovingly known as, was born on April 15, 1941, in Wilkes County, N.C. He was the son of the late Coy Bell and Cora Souther Bell. In addition to his mother and father, Raymond was preceded in death by his five brothers, Kyle, Alvin, Seavon, Stevie, and James Bell; and a sister, Virgie Bell.
Raymond graduated from Union Grove High School in Iredell County. He honored our country and served from 1968 to 1972 in the United States Army. After the military, Raymond chose a career in the textile industry and worked for JPS Carpentry for 30 years before retiring.
Raymond is survived by a daughter, Amber Bell of Harmony; and his caregiver, S. Luttrell.
On Friday, August 5, a visitation will take place at Shady Grove Baptist Church from 1 to 2 p.m. Following visitation at 2 p.m. a funeral service will be held and accompanied by full military honors. Pastor Kenny Wallace will officiate the service.
The staff at Reavis Funeral Home of Statesville is honored to serve the family.