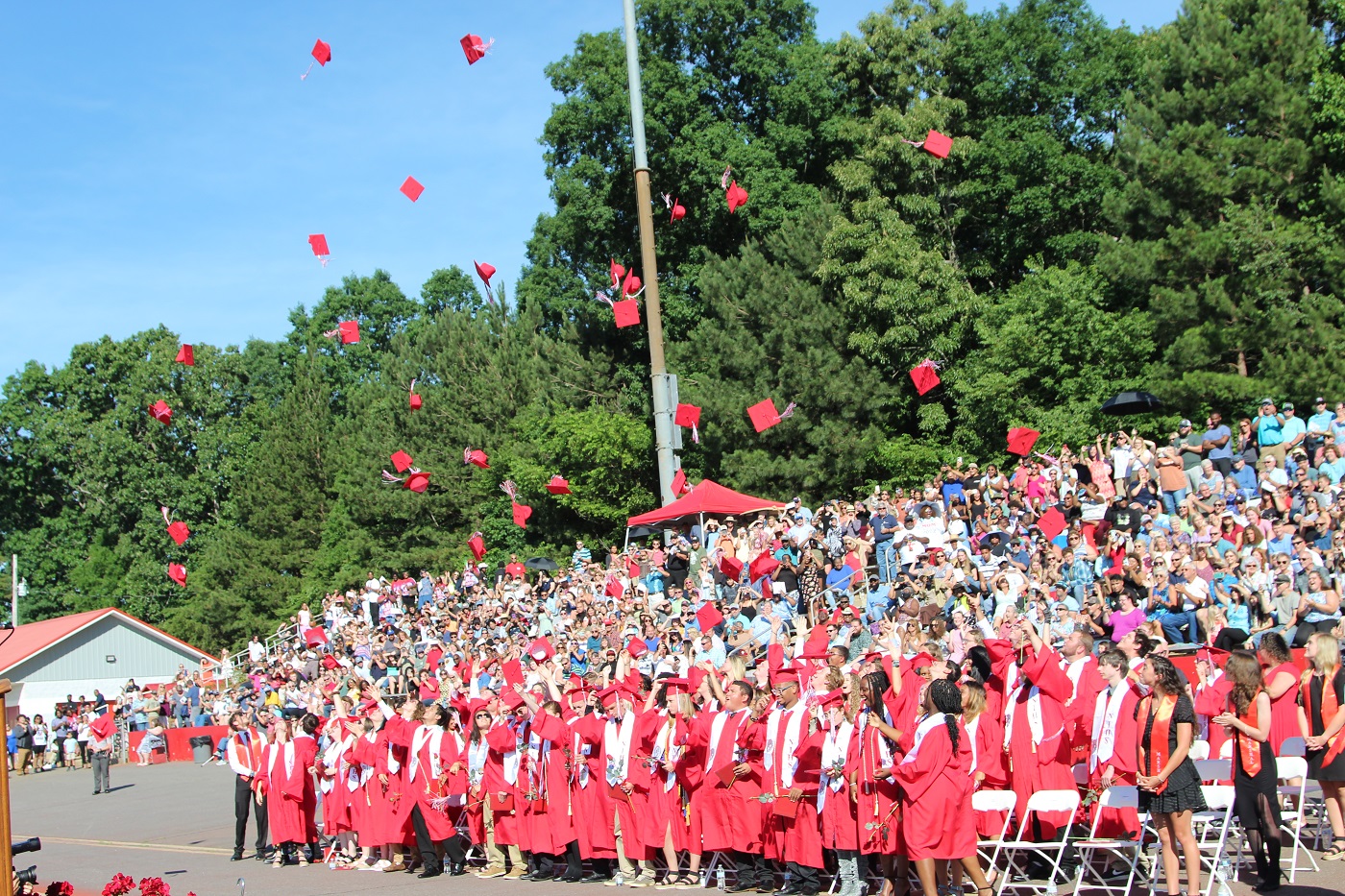 FROM STAFF REPORTS
"Way to go, Raider Class of 2022! We did it!"
Those words Friday morning from North Iredell High School Senior Class President William Cockerham had special significance for the graduating class, who made it to their big day despite challenges posed by COVID-19.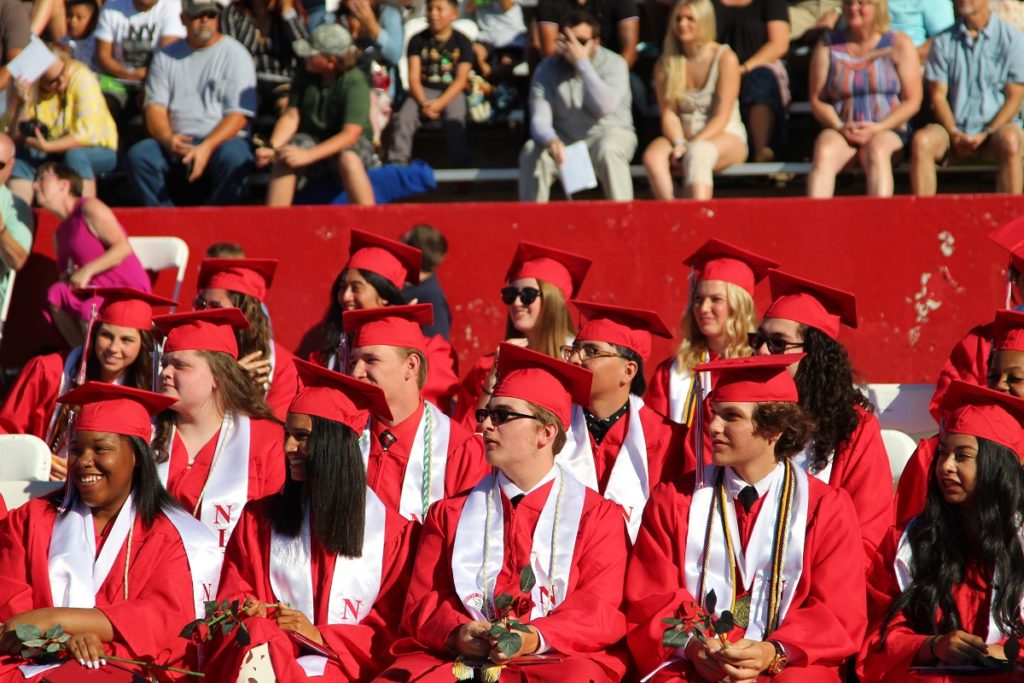 Cockerham and his fellow commencement speakers acknowledged that the journey to graduation day was not an easy one.
"As much hardship as we've endured, including the pandemic, even through the toughest times, we've managed to make so many memories," said Honor Speaker Breanna Gibson. "For most of us, this is a bittersweet goodbye."
Honor Speaker Dane Coltrane spoke of hopes for the future as the Class of 2022 moves on to their next chapters.
"It is easy to be hopeful for the future on a day like today," he said. "But there will also be days of adversity. Those are the days when hope is needed most. We must use our past to give us the strength and courage to persevere."
Honor Speaker Josie Chenevey spoke about how faith, family, friends, teachers and coaches had all helped support the graduates as the face the future. Chenevey urged graduates to remember how faith had sustained them in the past as they face future challenges.
In total, 178 students graduated in the North Iredell Class of 2022. Principal Diana Jones announced that the graduates had earned over $3.6 million in scholarship offers.
"We are proud of all your hard work, dedication and sacrifice," she said.
Photo Gallery