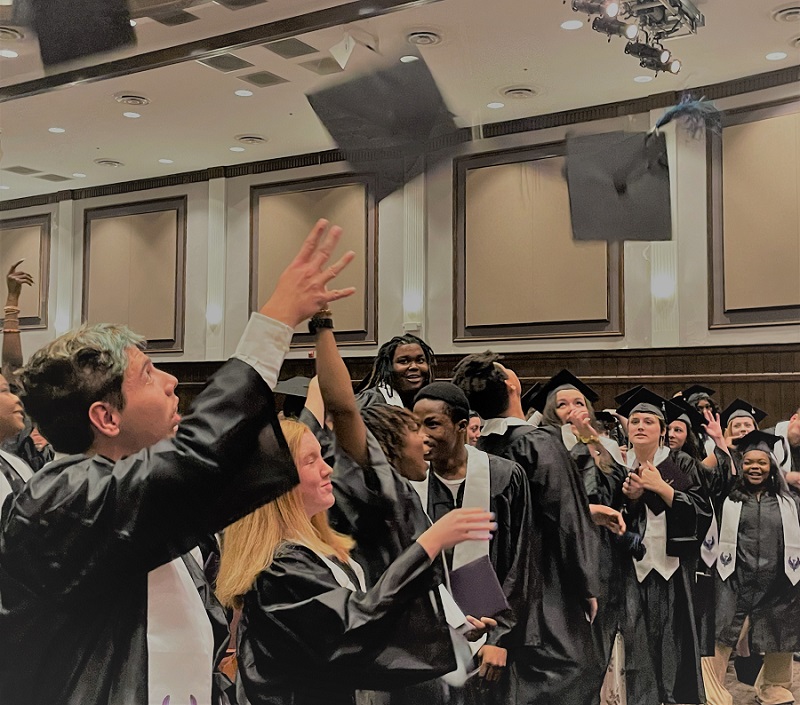 BY KARISSA MILLER
Rev. Bobbie Samuels had high praise for members of the Class of 2022 at the Pressly School.
"You made it through virtual learning, through COVID-19 and everything else that could go wrong," Samuels, the minister at South Iredell A.M.E. Zion Church, told the graduates during Wednesday's commencement ceremony.
She told the 33 graduates to suit up against bad choices, and advised them to follow three pieces of advice as they enter a new season of life.
First: Face your fears. God did not give you a timid spirit, but a spirit of love and self-discipline, she said, paraphrasing 2 Timothy 1:7.
Second: Forget your failures. "You have overcome. Your failures are behind you and great things are to come," Samuels said.
Third: Follow your faith and what you believe. Fix your eyes on things above and Jesus, she said.
"Be all that you can be," she added. "Congratulations to the Class of 2022."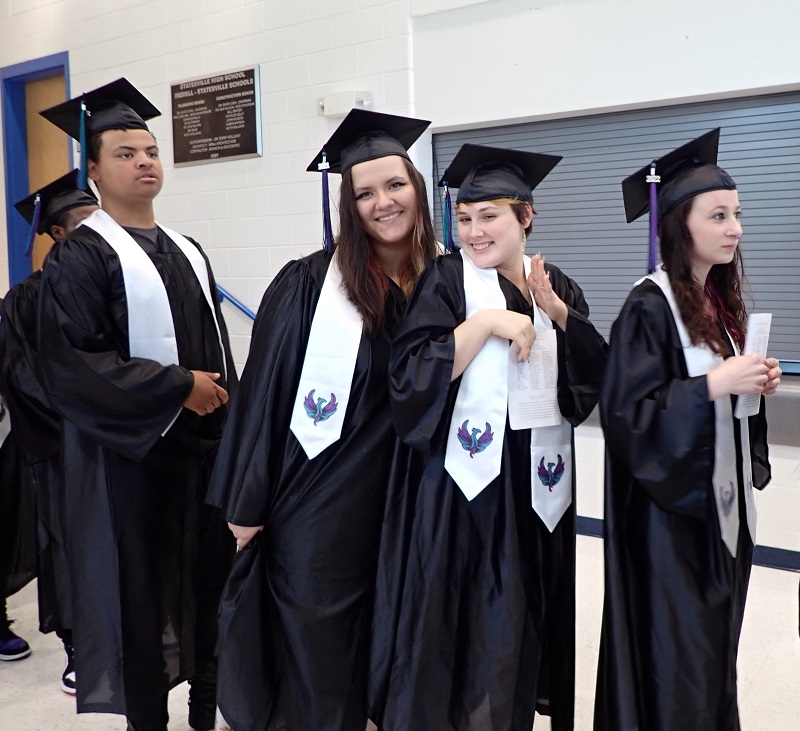 Pressly School is designed to meet students where they are, help them grow academically, emotionally and socially, but most importantly support them unconditionally.
Mark Vaughn, coordinator of Alternative Learning, told the graduates: "We don't invite the school board to graduation. They come because you matter, and they want to be here."
Members of the Class of 2022 come from different walks of life. There are young parents, residents of a group home, students who works full-time jobs while attending school and others in unique situations.
Graduation speaker Kachet McIntrye told her classmates that her mom passed away when she was six years old and that she was shuffled around between houses.
It impacted her life negatively at first, but then she realized that even though her mom isn't alive she knows that she would want her to do her best.
"I learned not to let others define who I am," she said, thanking her teachers for helping her become a better person.
Speaker Courtney Bailey also took the opportunity to thank her teachers.
"The staff are caring no matter the race, religion or situation. They believe in you at Pressly. I built bonds with all of my teachers. They were always there to help me in every situation," Bailey said.
Student speaker Laila Bennett gave some advice to her fellow classmates.
"Every single person here … has a purpose in their life," Bennett said. "Graduation isn't the end of all the wonderful milestones ahead of us. Don't stop here. Every day is a new day."
Principal Robert Little, who completed his first year at Pressly, closed the ceremony by thanking the graduation committee, parents, staff and students for a special graduation ceremony.
After graduation, some students will go directly into the workforce, others are already in full time jobs and other students plan to attend Mitchell Community College and Central Piedmont Community College in Charlotte.
Photo Gallery