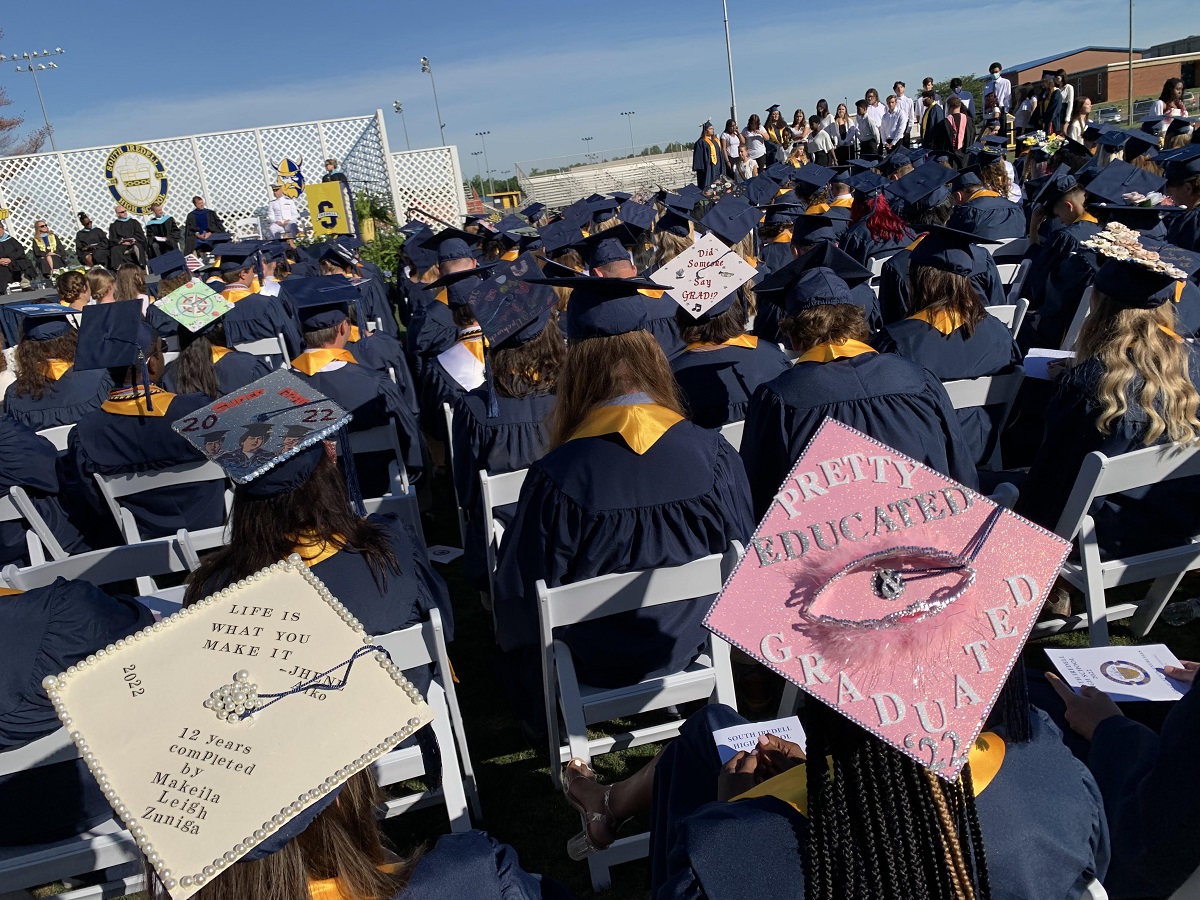 BY BRANDY TEMPLETON
During Friday morning's commencement ceremony at South Iredell High School, senior Ashley Crowley spoke of the many challenges the 315 members of the Class of 2022 faced over the past four years.
But she also reminded her classmates of the good times, telling her peers they can always change things.
"Francis Scott Key said 'For what it's worth, it's never too late, or in my case too early, to be whoever you want to be. There's no time limit,' " Crowley said.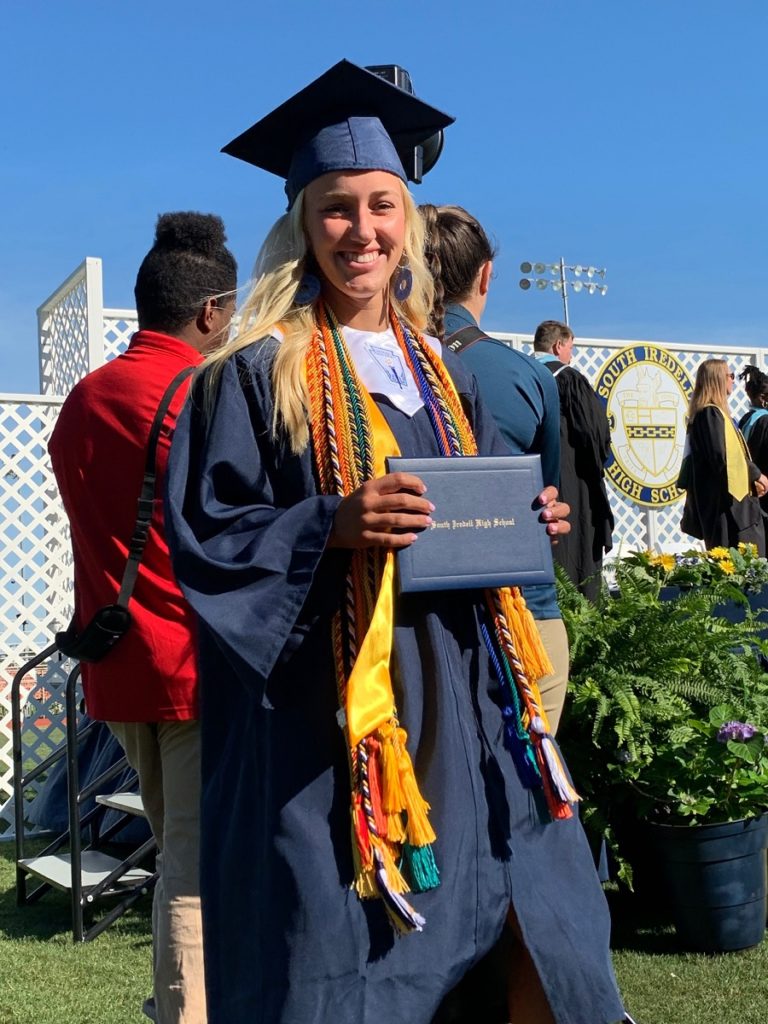 She encouraged her classmates to keep moving forward despite the adversity they may face in the years to come.
"Don't be scared to rewrite your story. Don't give up because that's when your best story is written," Crowley said.
Principal Kelly Shoffner told the audience that seniors held a special place in her heart because they were her first graduates.
She held a glass jar where each student deposited a small baby symbolizing each of her South Iredell "children."
"You are each a unique mosaic tile," Shoffner said. "You've been the most outspoken class, and we can tell by your comments on our SIHS page," she laughed.
Class of 2012 graduate, U.S. Navy Lt. Dylan Powell, was the guest speaker. He shared his dreams to fly and repair jets like Tom Cruise in "Top Gun."
When he found out the Navy had another plan for him, he was disappointed.
"People do not like the perception of failure, but what defines someone is the actions they take after the failure," Powell said.
He encouraged the graduates to keep reaching for their goals.
"I can't control my past, but I can sure as hell control my future," he said.
Powell's last advice was for the seniors to make the most of everything.
"Enjoy the now; life is too short," he said. "Embrace the day and never let it go. Go Vikings!"
Photo Gallery