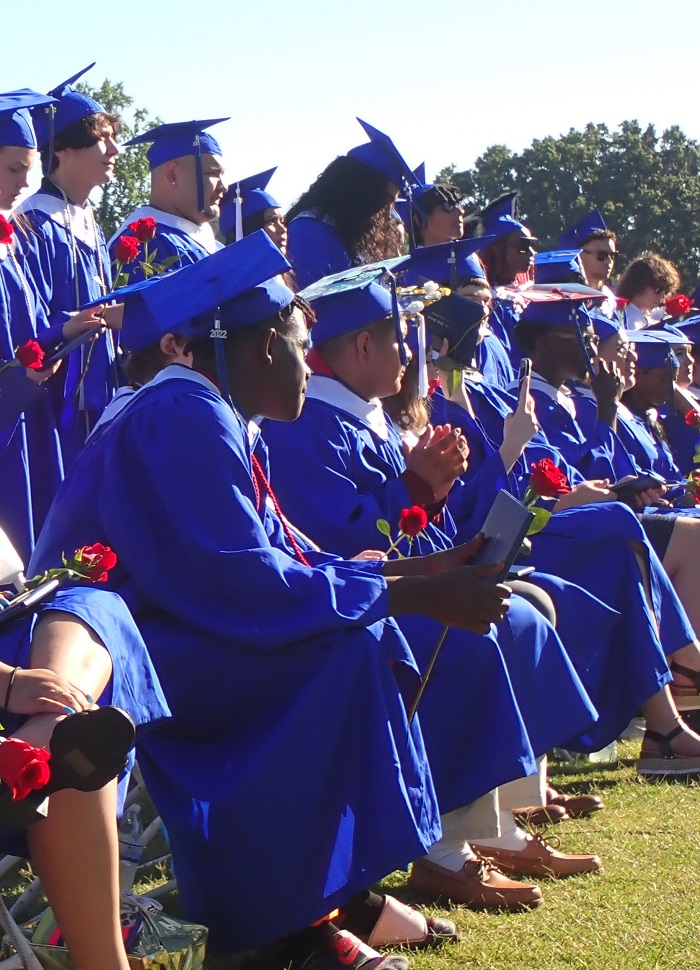 BY KARISSA MILLER
Family and friends filled the stadium at Statesville High School to watch 185 Greyhounds graduate on Friday morning.
Senior class president Emma Theriot welcomed the crowd and sang the Star-Spangled Banner following the presentation of the colors by the Army Junior ROTC.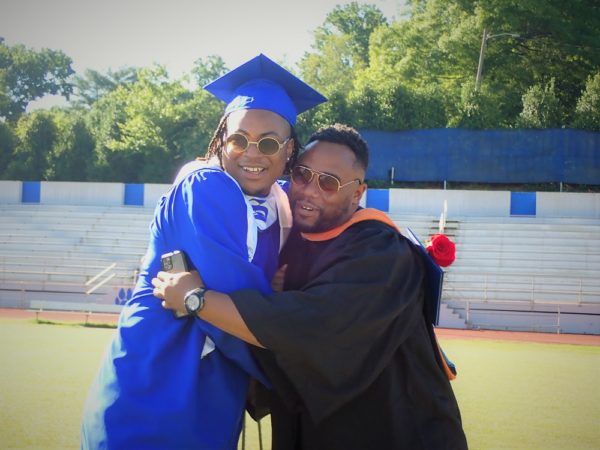 Principal Chad Parker recognized honor students, Beta Club members and students involved in various other clubs.
Honor speaker Austin Sherrill spoke to his classmates about what it means to persevere.
"Covid has shown each of us how to effectively deal with adversity," Sherrill said. "Athletes worked harder to prepare for their senior seasons. We all kept making trips to the DMV to get our licenses … no matter how many times it took."
During his speech, Sherrill highlighted the accomplishments of the members of the class of 2022.
"As we leave the Hollow today, we will not let the obstacles we faced hinder us from accomplishing our goals," he said.
Caroline Cothren encouraged her fellow grads to overcome the challenges that they are certain to face.
"There might be a point in your life where you are struggling, where you do not want to do anything, where you do not want to go anywhere; it doesn't matter if you're struggling at that moment, don't give up," she said.
She went on to tell her classmates that she got help and got herself together after reaching the lowest point in her life.
"There might be obstacles in your way, but that's part of life. You will have to push through them," she said.
The school's marching band performed during the ceremony, and Jayden Cowan sang "Lovely Day" by Bill Withers.
As the graduation came to a close, Theriot presented the senior mantle to Junior Class president Jamarion Brown. After that, friends and family walked down from the bleachers and onto the football field to congratulate and hug their graduate.
BY THE NUMBERS
Student Scholarships: $3,406,336
Plans after graduation percentages:
• 2-year colleges: 37%
• 4-year colleges: 29%
• Gap year/ Undecided: 15%
• Employment: 14%
• Military: 6%
SHS Students will be continuing their education in seven different states and Washington, D.C.
Photo Gallery