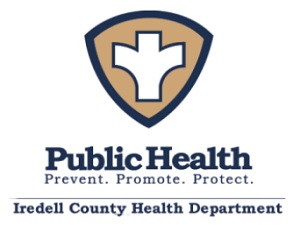 BY KARISSA MILLER
The 2021 Community Health Improvement Plan and State of the County Health Report was presented to the Iredell County Board of Commissioners recently.
Dinikia Savage, health promotion manager, explained that three priorities were selected by community members through surveys:
• Infant Mortality, the disparity between white and African Americans;
• Mental Health, suicide between the ages of 11 and 17; and
• Chronic Disease, youth vaping and municipality tobacco policy.
Infant Mortality
Iredell County's African American infant population is more than two times as likely to die prior to their first birthday than their Caucasian counterparts. These disparities negatively impact the birth outcomes of African American infants in many ways. African American mothers are more likely to experience poverty, smoke during their pregnancy, and have low educational attainment.
The African American Infant Mortality Rate was 10.8 deaths for every 1,000 births in 2019 and increased to 12.7 deaths for every 1,000 births in 2020. Whereas, the White Infant Mortality rate in 2019 was at 5.4 deaths for every 1,000 births and decreased to 4.8 deaths for every 1,000 births in 2020.
Savage said that prenatal care, smoking and substance abuse were all contributing factors.
Mental Health
In 2016, there were 165 Emergency Room visits for self harm in Iredell County. That figure increased to 211 in 2017. In 2018, it dropped to 187 and then increased to 225 in 2019.
Chronic Disease: Tobacco Use
Adult tobacco use remains steady at 17 percent from 2016 to 2019.
Strategies
Savage said additional training was provided and toolkits were distributed to help the community:
• Infant Mortality: Informational tool kits were distributed to prenatal providers that contained prenatal, infant and child health risk reduction information and education.
• Mental Health: Trauma informed community education opportunities were provided to the community and community partner organizations to patriciate in mental health and suicide prevention trainings.
• Tobacco: Tobacco policy toolkits were distributed to municipality leaders. Toolkits include tobacco cessation services and referrals as policies take effect.