Special to Iredell Free News
The Statesville City Council and city staff need residents' input to help shape Statesville's future.
There are two ways to make your voice heard this month:
♦ The 2022 Statesville City Survey; and
♦ Discover Statesville Future Forum.
The City Council has begun work to develop a strategic plan to guide council's decisions over the next several years. These key opportunities to hear from the community are a crucial part of the process.
Statesville City Survey
Whether you work, live, or play here, the 2022 Statesville City Survey provides an opportunity for residents to share what they think is going well and what needs attention.
Resident input is critical to guide the council's decision-making processes over the next several years. This anonymous survey should take less than 10 minutes to complete. The survey will be open until November 18.
Take the survey by scanning the QR code below with your phone or by going to the City's Website (www.statesvillenc.org) or Facebook page (fb.com/cityofstatesville).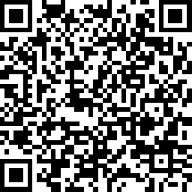 Printed paper copies are also available at the following locations:
1. Bentley Center (324 Wilmington Avenue)
2. City Hall (227 S. Center Street)
3. Customer Service (301 S. Center Street)
4. Statesville Civic Center (300 S. Center Street)
5. Statesville Fitness and Activity Center (1875 Simonton Road)
Discover Statesville Future Forum
The City of Statesville is partnering with Discover Statesville to host a public engagement event for individuals to discuss ideas for the Future of Statesville.
Make plans to drop by the Statesville Civic Center (300 S. Center Street) anytime between 3 p.m. and 7 p.m. on Wednesday, November 9, to discuss your ideas about the city's future. The forum will include five interactive stations. Department heads and staff will also be present to engage in conversation and answer questions.
Participants in the event will be entered to win a "Made In Statesville" prize package.
Do not miss these opportunities to be a part of the process and ensure your voice is heard. Your input is valuable and will help to shape Statesville's future.