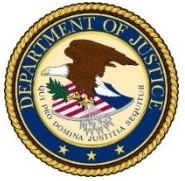 Special to Iredell Free News
A Charlotte man who robbed three businesses, including a Dollar Tree store in Troutman, was sentenced to 10 years in federal prison on Wednesday.
U.S. District Judge Kenneth D. Bell also ordered John Paul Gaddy, 35, to serve three years of supervised release after he is released from prison.
Dena J. King, U.S. Attorney for the Western District of North Carolina, announced the disposition of the case in a news release. Michael C. Scherck, acting special agent in charge of the FBI Charlotte Division, Huntersville Police Chief Bence Hoyle, Troutman Police Chief Josh Watson joined King in making the announcement.
According to court documents and today's sentencing hearing, between March and April 2021, Gaddy used a BB gun to rob three businesses.
On March 12, 2021, Gaddy robbed the Lucia Food Mart located at 104 Killian Road in Stanley followed by another robbery on April 25, 2021, of the Fast Phil's convenience store located at 502 Gilead Road in Huntersville. Court records show that, during the second robbery, Gaddy pointed a BB gun at the clerk, giving her the impression that it was real gun, ordered the clerk to back up, and then grabbed cash from the register.
The third robbery occurred three days later, on April 28, 2021. According to court records, Gaddy entered a Dollar Tree store located at 611 N. Main Street in Troutman. As with the previous robbery, Gaddy pointed the BB gun at the clerk, who thought it was a real gun, and said, "If you don't put all of your money in the bag, I'm going to kill you." As the clerk attempted to escape, Gaddy grabbed the entire cash register drawer and left the store.
On May 4, 2021, a Charlotte Mecklenburg Police Department officer conducted a traffic stop of a vehicle in which Gaddy was the passenger. Over the course of the traffic stop, Gaddy resisted arrest and fought with CMPD officers before he was detained.
On June 7, 2022, Gaddy pleaded guilty to Hobbs Act robbery. He is currently in federal custody and will be transferred to the custody of the federal Bureau of Prison upon designation of a federal facility.
In making today's announcement, U.S. Attorney King commended the FBI, the Huntersville Police Department, and the Troutman Police Department for their investigation of the case, and thanked CMPD for their invaluable assistance.
Assistant U.S. Attorney David Kelly of the U.S. Attorney's Office in Charlotte prosecuted the case.