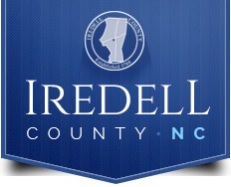 Winbourne Consulting recommends staffing study, focus on training and quality assurance
BY MIKE FUHRMAN
Iredell County commissioners spent more than two hours Tuesday digging into a consultants' operational assessment of the Emergency Communications Center.
County officials commissioned the $178,000 study in response to significant criticism of ECOM's performance by public safety agencies throughout the county as well as ongoing criticism of the department's handling of emergency calls by popular social media outlet Iredell Firewire and some of its 52,000 followers.
The second draft of the report by Winbourne Consulting LLC does not offer details about specific incidents, but it does provide a harsh assessment of the relationship between ECOM and some of its partner agencies. "There is a great deal of mistrust and dissention (sic) between the fire/rescue departments and ECOM," the consultant concluded after numerous interviews with various stakeholders.
Moreover, the consultant's findings suggest that improving ECOM's performance and its standing among its partner agencies will not be easy or inexpensive.
"ECOM's public safety stakeholders, especially fire and rescue, have a lack of confidence in the center's ability to deliver consistent and effective services," the consultant concluded. "This is compounded by the feeling that there was inadequate correction and or training made by ECOM supervisory personnel to improve the service."
While some of those stakeholders "expressed concern" in the abilities of the director and assistant director to manage the department, the report concluded that both "have the experience, certifications, and education to perform their current jobs."
Julie Heimkes, who prepared and presented the report on behalf of Winbourne Consulting, stressed that ECOM's leadership team was respected and admired by their team for their work in a challenging environment. The director and assistant director "don't have enough time to do their jobs," Heimkes told the commissioners.
This is largely due to understaffing during a time when the county's population as well as ECOM's call volume have both experienced tremendous growth. In 2021, ECOM dispatched 269,512 calls for service –up from 154,184 in 2016.
The Arlington, Va.-based consultant also determined that those same stakeholders who criticized ECOM "are not always following the policies that are currently set in place which creates a stressful environment for the dispatchers having to remember one off dispatching methods for the various departments. This can easily cause the dispatcher to make a mistake."
The 54-page assessment makes several recommendations for improving ECOM's performance by focusing on several key areas, including staffing, training, citizen engagement, and more.
Among the key findings and recommendations:
♦ County officials, ECOM and various stakeholders should collaborate to develop standards followed by ECOM and the public safety agencies they serve.
♦ ECOM should implement a more transparent review and follow up of incidents that lead to a complaint by fire, rescue or law enforcement partners.
♦ The County should conduct a staffing study to determine appropriate staffing levels for ECOM, which have not kept up with increased service demand. Since 2016 calls for service have increased by 184 percent; meanwhile, staffing has only increased by 3.1 percent in that time period. As a result of insufficient staffing, supervisors spend much of their time doing the work of telecommunicators.
♦ ECOM's standard operating procedures should be updated. This has not been done since 2016.
♦ ECOM's training department, which consists of one person, is not adequately staffed.
♦ The County should fund two Quality Assurance positions, who would focus on individual incident reviews and guide discussions about needed improvements.
♦ There is no formal governance model for ECOM and the agencies it serves. The County should create a formal governance model that provides "a clear and direct path for both the operational, technical, and fiscal responsibilities of the participants."
♦ Morale among ECOM staff and the community's perception of the department's work suffer as a result of "negative comments" about ECOM published by social media outlet Iredell Firewire. ECOM staff should continue to try to offset this with positive posts on its website and Facebook page — and by attending community events.
ECOM Director Candy Miller and Assistant Director Nikki Carswell attended the meeting to answer commissioners' questions. Miller said the consultant's findings were not unexpected and the report was needed to make improvements.
Next Steps
County commissioners said the consultant's report illustrates that there is plenty of work to do to have ECOM functioning at a high level.
While they did not take any official action, commissioners seemed to express support for increased staffing. ECOM currently has three open positions to fill — and the budget request for fiscal year 2022-2023 includes funding for 10 new telecommunicator positions and an operations manager.
"We've known ECOM was understaffed," County Manager Beth Mull told commissioners. "It's not from their failure to ask for" these positions.
"This year you will see an exponential addition of staff," she said. "We've got to add telecommunicators. Sorry, but this is going to hurt."
Chairman James Mallory acknowledged the great strides the department has made since 2016, when ECOM moved from a cramped, outdated and inadequate center in the basement of the Sheriff's Office to the new state-of-the-art Public Safety Center. The department also had no standard operating procedures at that time.
In addition to investing in the new Public Safety Center, commissioners have spent millions of dollars upgrading the radio system and infrastructure.
Mallory said the county's goal has always been to provide the best service for its citizens.
"That's a tall order for a county that has literally doubled in size over the last 25 years," he explained.
Commissioner Gene Houpe said it will take all stakeholders working together to achieve the desired outcomes. "Everyone is not valuing and understanding what everyone (else) does," he said.
Chairman Mallory said improving communications between ECOM and the agencies it serves and a heightened understanding of the challenges telecommunicators face each day are critical to moving forward.
"We just need to double down on that piece," he said.
Commissioner Scottie Brown agreed. "That's the secret — getting everybody on the same page."
Resolution
Several hours after meeting with the consultant, the Board of County Commissioners passed the following resolution acknowledging the important role that telecommunicators play in Iredell County. Here's the resolution:
PROCLAMATION
National Public Safety Telecommunicators Week
April 10 – 16, 2022
Whereas emergencies can occur at any time that require police, fire or emergency medical services; and,
Whereas when an emergency occurs the prompt response of police officers, firefighters and paramedics is critical to the protection of life and preservation of property; and,
Whereas the safety of our police officers and firefighters is dependent upon the quality and accuracy of information obtained from citizens who telephone the Iredell County Emergency Communications Center; and,
Whereas Public Safety Telecommunicators are the first, first responder and most critical contact our citizens have with emergency services; and,
Whereas Public Safety Telecommunicators are the single vital link for our police officers, rescue and firefighters by coordinating their dispatch, monitoring their activities by radio, providing them information and ensuring their safety; and,
Whereas Public Safety Telecommunicators of the Iredell County Emergency Communications Center have contributed substantially to the apprehension of criminals, suppression of fires, pre-arrival life-saving instruction and treatment of patients; and,
Whereas each dispatcher has exhibited dedication, compassion, understanding and professionalism during the performance of their job in the past year;
Therefore Be It Resolved that the Iredell County Board of Commissioners declare the week of April 10 through 16, 2022, to be National Public Safety Telecommunicators Week in Iredell County, in honor of the men and women whose diligence and professionalism keep our county
and citizens safe.
Approved this 5th day of April, 2022.
James B. Mallory III
Chairman
Amy B. Anderson
Clerk to the Board