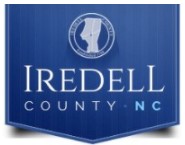 BY KARISSA MILLER
The Iredell County Board of Commissioners has approved an economic incentive for a local manufacturer of ice cream, yogurt and novelty foods.
Commissioners voted unanimously Tuesday to grant Origin Food Group LLC a $53,538 tax break over five years. The incentive is based on the company's investment of up to $3 million and the creation of up to 40 new jobs.
According to Iredell Economic Development Corporation President and CEO Jenn Bosser, Origin Food Group is planning to expand its capacity and facilities to meet the demand created by a growing client base. The company plans on expanding their existing location and invest in new equipment to bring in a new novelty food line.
Origin Good Group has an existing relationship with local dairy farms in the area and is looking to expand their partnerships in the region, Bosser said.
The company is also considering asking the City of Statesville to annex their property. The city council is also considering an economic development incentive as well.
Commissioner Gene Houpe said that incentives like these promote balanced growth in the county. Industrial expansion helps commissioners keep the county's residential property tax rates down, he said.
Broadband for North Iredell
In other business, the board approved a request from Yadtel to apply for a $4 million state grant that will extend broadband internet service in the northern end of the county.
Yadtel would provide selected areas where they have no service or very spotty service with broadband by running fiber optic lines.
County Manager Beth Mull explained that it's a grant through the state and the county has agreed to use just over $2 million in federal ARPA pandemic relief funds to match that grant. However, if the grant is not approved the county will not expend the funds on this project.