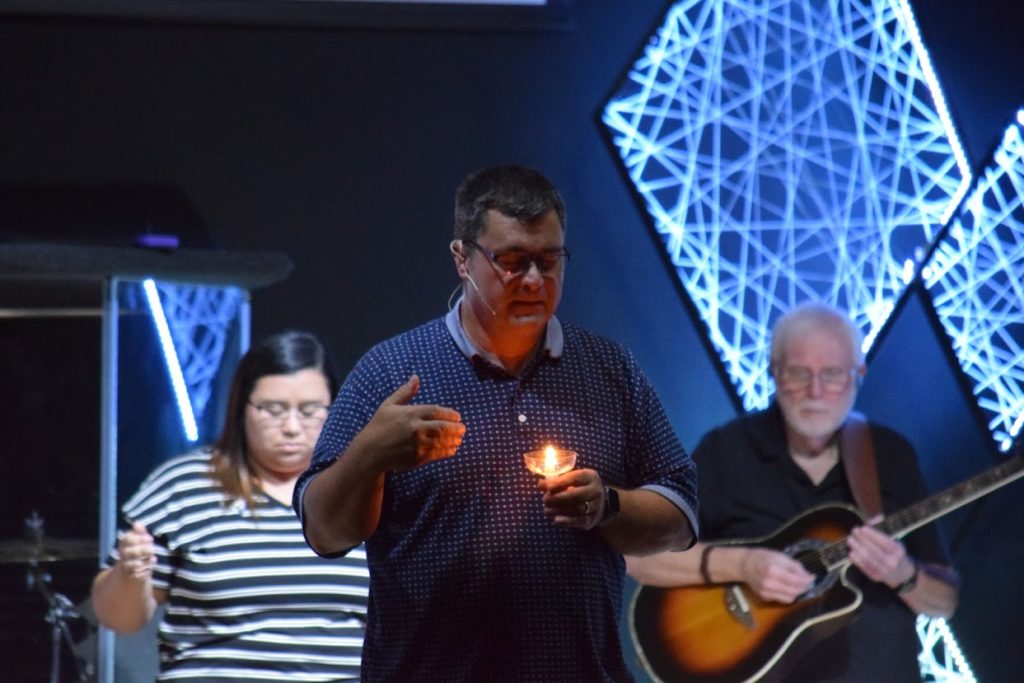 BY DEBBIE PAGE
debbiepage.iredellfreenews@gmail.com
About 50 people gathered at Christ Church on Thursday evening to hear inspiring words of recovery and to remember members of the community who were lost to overdose in a belated Drug-Alcohol Coalition of Iredell observance of the annual International Overdose Awareness Day held on August 31.
Provisional data from Centers of Disease Control indicate an estimated 107,622 drug overdose deaths occurred in the United States in 2021, an increase of nearly 15 percent over the 93,655 in 2020.
North Carolina saw a spike of overdoses during the pandemic, mostly driven by opioids (including heroin and fentanyl), cocaine and meth, according to ClarLynda Williams-DeVane, director of the N.C. State Center for Health Statistics.
North Carolina averaged nine daily drug overdoses in 2020, up 40 percent from 2019. More than 3,900 people in North Carolina died from drug overdoses in 2021, according to preliminary data from the N.C. Department of Health and Human Services, marking a 26 percent increase over 2020.
Overdoses disproportionately affected indigenous and Black communities, according to state data.
Data suggests that increased substance use arose because of the COVID-19 pandemic. The CDC found in a June 2020 survey that one in ten surveyed started or increased substance use to cope with the stresses associated with the pandemic.
REMEMBRANCE CEREMONY
Recovery Pastor Brian King led the service to remember those lost to overdose but also urged attendees, most of whom attend weekly Celebrate Recovery sessions, to seek the light of recovery and turn from the darkness of addiction.
Several speakers, including DACI Project Coordinator Kristin Blumenstein and Iredell EMS Peer Support Specialist Terri Blankenship, spoke about the importance of seeking recovery.
"None of these people will ever be forgotten," said Blumenstein, thanking the many people attending who lead the local fight against addiction. "They are trying to end the stigma that has kept people away from getting the treatment they need."
Blankenship spoke of her own experience with opioids that began as a child because of pain from a rare birth defect. As a teen, she became physically dependent on opioids and anxiety medication after losing her mom in a car accident.
She also lost both her father and uncle to overdose before she turned 18.
"It was a really long road after that," said Blankenship, who struggled with substance use for ten years until her son confronted her, causing her to seek treatment and recovery. She now has eight years of recovery and works as an EMS peer support specialist to help others seeking treatment and leave addiction behind.
At the end of the ceremony, Pastor King and Lead Pastor Chip McGee lit attendees' candles, passing the flame among the individuals in the audience to symbolize the hope that lies in recovery, and then led attendees to the church's patio area, which was lined with purple recovery balloons and luminaries symbolizing lives lost to overdose.
Folks then quietly walked down the line of candles, remembering loved ones and friends whose lives were cut short by overdose as the sun set.
Photos