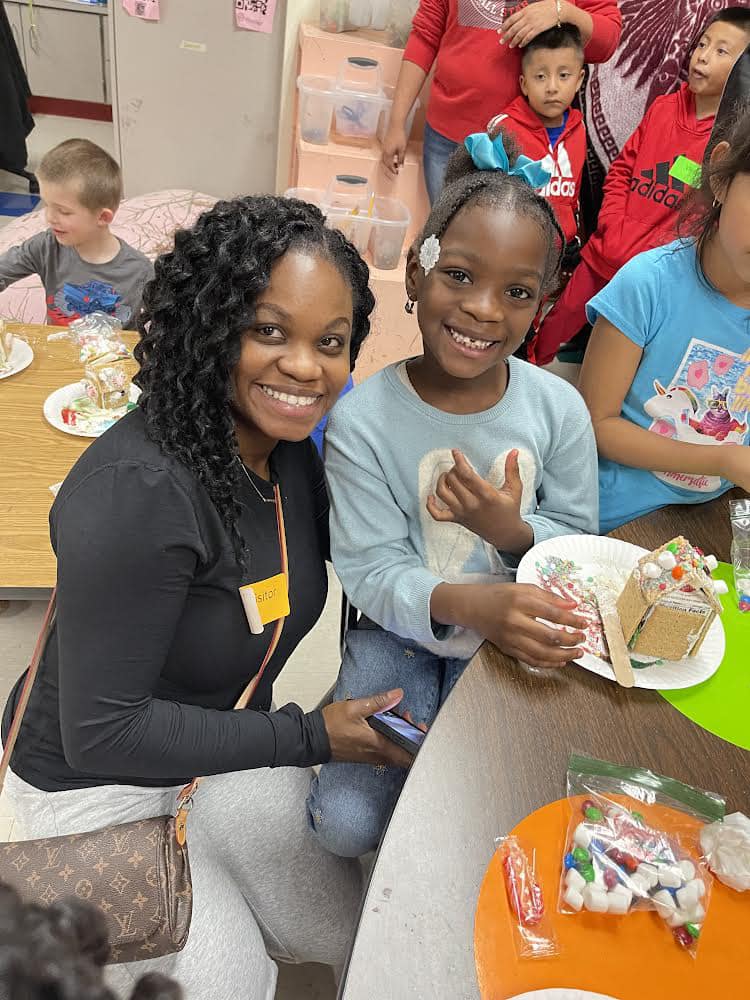 BY KARISSA MILLER
Hundreds of parents were welcomed into their child's classroom at East Iredell Elementary School ahead of the holiday break for Academic Day.
Academic Day is a long-standing tradition in which families have the opportunity to see firsthand what their children are learning in school.
"This is a time to spotlight learning with student-led conferences and the sharing of leadership notebook, which provide excellent insight into the success that is taking place at East," said Principal Jennifer Ribbeck.
It's also a time to celebrate the holiday season and enjoy family fun. Some of the holiday activities included building a gingerbread house, decorating cookies, and visiting with other families.
Students enrolled in the Dual Immersion language program sang songs in Spanish.
Educators know that parental involvement is a key to their child's success. They also make sure they are living up to EIES standards, which stands for Everyone's Inspiring, Everyone's Succeeding.
About East Iredell
East offers a Spanish Dual Immersion program in grades K-5. The DI language program allows students from two different language backgrounds to receive academic instruction in two languages — English and Spanish. The goal is to develop literacy in both languages.
All classrooms implement Blended Individualized Learning (BIL), Freckle, Number Talks, Keys to Comprehension, Razz Kids Plus and MTSS as students set and track goals based on data, feedback and reflection.
East Iredell Elementary is also a Lighthouse, Leader in Me school. Students learn and practice Stephen Covey's 7 Habits of Highly Effective People.
Photos