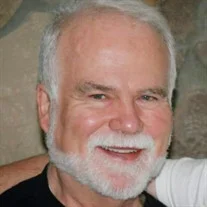 Harry Durant Mayes, 74, passed in peace Wednesday, December 21, 2022, following a prolonged decline due to Parkinson's disease. He was born September 29, 1948, in Iredell County, N.C., son of the late Raymon Durant Mayes and Sudie Mae Hoover Mayes.
He was a lifelong member of New Salem United Methodist Church and participated in several mission trips through the church. He retired from Flowserve in 2015. Harry served in the Air Force during Vietnam and was a graduate of Cool Spring High School.
For the last five years he has lived in Mount Pleasant, S.C., with his oldest daughter's family. He loved the beach, gardening, fixing things, and spending time with family.
He is survived by his children, Sarah Mayes (Travis) Free, Janice Mayes Meyer, and Wade Durant Mayes. Also surviving are his grandchildren, Evan Vincent and Reese Elisabeth Free.
He was preceded in death by his brother ,David Allen Mayes Sr.
The family will receive friends at Nicholson Funeral Home on Tuesday, December 27, from 5 to 7 p.m. Funeral Services will be held at New Salem United Methodist Church on Wednesday, December 28, at 10 a.m. The family will also receive friends one hour prior to the service beginning at 9 a.m. at the church. Burial will follow immediately after the service in the church cemetery.
In lieu of flowers, memorial contributions may be made to New Salem United Methodist Church, 155 New Salem Road, Statesville, NC 28625.
Nicholson Funeral Home has the honor of serving the family.