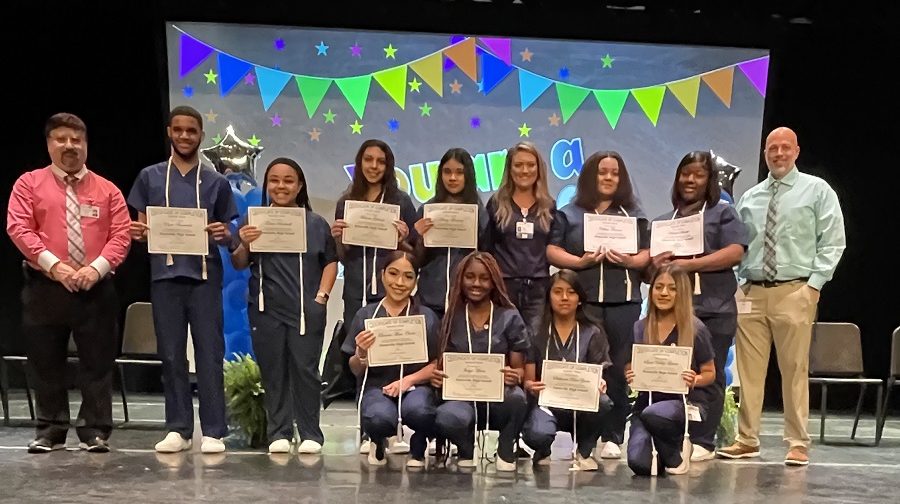 BY KARISSA MILLER
Statesville High School celebrated the graduation of 11 students from the Certified Nursing Assistant Program on Tuesday.
Registered Nurse and Instructor Lacie Howard said she's proud of these students and how they have represented Statesville High and the Nursing Fundamentals program.
"This Nurse Aide Training Course includes classroom-given instruction and 40 hours of clinical experience. Each one of these students has worked hard to achieve their certification and to be here tonight," Howard said.
In this program, students learn the basic nursing skills required to care for patients in a variety of health care settings.
Through classroom instruction, lab work, and clinical rotations, students prepare for the North Carolina Nurse Aide Examination.
Howard told students that nursing is important work.
"Nurses will see their patients at their worst times and their happiest times in their lives. This is when I believe you truly make a difference in people's lives. And these young men and women sitting in front of us are the future of healthcare," she said.