Special to Iredell Free News
The EnergyUnited Board of Directors has appointed Thomas Golden as the cooperative's next chief executive officer following a nationwide search. The announcement was made by Board Chairman and President Dr. Max Walser.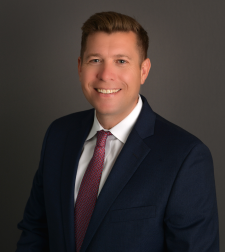 "Over the course of his illustrious career in the energy industry, Thomas has continually demonstrated the leadership skills, business intelligence and service-oriented values that serve as essential building blocks for EnergyUnited's vision of a brighter energy future," Walser said. "I am excited to work with Thomas in his new role to strengthen our commitment to serving EnergyUnited members and our surrounding communities."
Golden most recently served as chief operating officer for EnergyUnited. During his tenure as COO, Golden was instrumental in solidifying EnergyUnited's position as a best-in-class energy services cooperative. He was responsible for the oversight, implementation and execution of many strategic initiatives that focused on developing growth opportunities, operational enhancements, improving member value and maintaining superior safety and reliability performance.
Golden earned a Bachelor of Science degree in nuclear engineering and engineering physics from Rensselaer Polytechnic Institute and a Master of Business Administration from Wake Forest University. He has also held numerous positions within the energy industry, serving as program manager, technology innovation at the Electric Power Research Institute, as manager of energy market design at the New York Independent System Operator and as manager of technology management at Duke Energy.
"I am honored to serve EnergyUnited members as the cooperative's CEO," Golden said. "More than 115,000 EnergyUnited members trust their cooperative each day to deliver safe, affordable, reliable and environmentally responsible energy. While these primary service pillars remain consistent, our members' expectations will continue to evolve with the implementation of new technologies and innovative solutions. As EnergyUnited's CEO, I'm excited to lead the cooperative into this future with member satisfaction always top of mind."
Golden will succeed Wayne Wilkins as the cooperative's next CEO. His appointment will be effective May 19, following unanimous approval by the EnergyUnited Board of Directors.
About EnergyUnited
EnergyUnited Electric Membership Corporation (EMC) is the largest electric cooperative in North Carolina serving nearly 135,000 metering points. Headquartered in Statesville, EnergyUnited provides electric service in portions of nineteen counties in west central North Carolina which include Alexander, Cabarrus, Caldwell, Catawba, Davidson, Davie, Forsyth, Gaston, Guilford, Iredell, Lincoln, Mecklenburg, Montgomery, Randolph, Rockingham, Rowan, Stokes, Wilkes and Yadkin. Visit EnergyUnited online at www.energyunited.com to learn more about the cooperative's energy services.