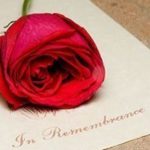 William "Troy" Horton, 47, of Cleveland, N.C., passed away on Tuesday, April 26, 2022. He was born in Mooresville, N.C., on June 5, 1974, to Donald Lee Horton Sr. and Jacquie Barnes Horton.
In addition to his parents, Troy is survived by his wife, Elise B. McLurkin Horton; son, William "Gentry" Horton; brother, Donald Lee Horton Jr. (Dana); a niece and nephews.
Troy was preceded in death by his grandparents, J. L. and Hilda Horton and Jack and Isabelle Barnes.
He was a devoted member of Coddle Creek ARP Church, where he faithfully served as deacon and elder.
Services will be held on Saturday, April 30, at 12 noon at Coddle Creek ARP Church with Rev. Andrew Shoger officiating. Visitation for family and friends will be from 10 to 11:45 a.m. in the church fellowship hall. Burial will follow the service in the church cemetery.
In lieu of flowers, memorials may be made to Coddle Creek ARP Church, 2297 Coddle Creek Highway, Mooresville, NC 28115, or Bonclarken Conference Center, 500 Pine Drive, Flat Rock, NC 28731.
Cavin-Cook Funeral Home and Crematory, Mooresville, is serving the Horton family. Condolences may be sent to the family at www.cavin-cook.com.