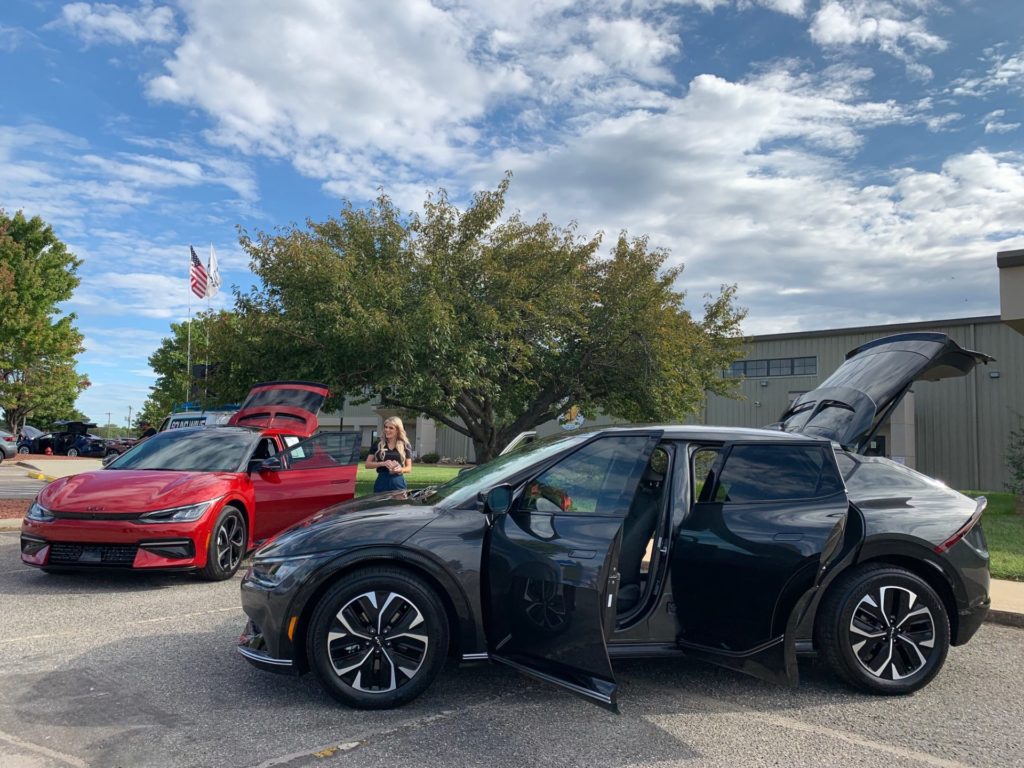 BY BRANDY TEMPLETON
EnergyUnited hosted an EV Drive & Ride Event on Saturday for National Drive Electric Week.
Residents interested in electric vehicles came out to the Iredell-Statesville Schools Career Academy & Technical School to ask questions, take photos, and test drive an assortment of electric vehicles.
EnergyUnited representative Dave Frescatore said the event could become an annual occurrence.
"We're out here building awareness," he said.
Frescatore said some people remain cautious about driving electric vehicles due to lack of charging stations.
"I think it will take off in the next five years or so," he said. "One fear is running out of battery."
Frescatore said it helps for people to get familiar with the charging infrastructure.
"You've just got to know the charging network," he said. "The positives are savings in gas and a cleaner car for the environment."
Photo Gallery